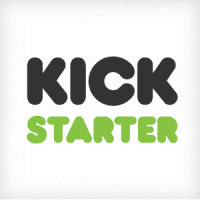 We all read and rave about the crowdfunding success stories and lament the projects that crash and fail.  Kickstarter has always been ready and willing to share their data – both the good and the bad – in an effort to embrace transparency.  Kickstarter also recognizes the value of understanding trends as it makes their platform more effective and prospective campaigners learn from the effort of those who have come before them.
Panabee, an advertising company that understands that people like cool infographics, recently did a review of the 50 most funded crowdfunding campaigns that ran on Kickstarter in 2013.  While the type is a bit small making it difficult for tired eyes to read, there is some interesting information here including:
Technology campaigns capture the highest median pledge at $75
Games campaigns have the highest number of median backers at 8070 (no surprise)
Games also has the highest median amount raised at $783,000 (remember this is top 50 only)
The most popular rewards are not necessarily the ones that raise the most money.
Give it a look below.