Sharing their keen interest in Kickstarter's campaigns with the rest of the world, a group of the crowdfunding platform's fans have created a new club for the most active and influential backers.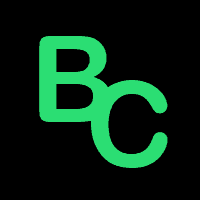 According to Beta Beat, Backer Club is a private community dedicated to those who devote their time and funds to Kickstarter projects. Membership is limited and admittance criteria is high, with one distinctive rule all members must follow.
The website's description reads, "We are Kickstarter enthusiasts and are the 'sneezers' of the crowdfunding world. We are the first ones to back projects and most eager to share great ideas. We love innovation and cutting edge and creativity. We are the backbone of the crowdfunding world."
"Backer club is only open to those who have backed at least 50 projects on Kickstarter. Many of our members have backed hundreds or thousands of great projects. In other words, Backer Club is a gathering of the most active and dedicated backers out there. We are a community of those who love crowdfunding and just can't get enough of it. The 50 project entrance requirement is just the beginning for our unique crowd. In fact, a member with only 50 backed projects joins the community with a rank of Crowdfunding Tenderfoot. As they back hundreds or thousands of projects they move up in the community (and get even more privileged opportunities)."
Membership Perks include:
Get early notification of great upcoming projects.
See campaign previews before they launch.
Get special rewards (reduced rates, free add-ons, other offers from creators) for Club members only.
Give early feedback to project creators before they launch. Tell them what sorts of rewards and options you'd be interested in.
Backer Club is set to launch soon.