"Output Elegance": Content Dictates Form on First AI Platform for Website Design, Ending Decades of Painfully Unaesthetic Site Design and Management
After over three and a half years of building, the team behind the successful Kickstarter campaign NoFlo, launched The Grid today, AI software that enables a quicker way to create smarter, sleeker websites.  The Grid uses artificial intelligence that gives any user, regardless of knowledge of web development, the power to build elegant websites.
The Grid was founded in San Francisco in 2010 by a leading team of web developers and designers including CEO and Co-Founder Dan Tocchini, Chairman and Co-Founder Ex-Google AdSense Director of Products Brian Axe, Lead Designer and the first Medium designer Leigh Taylor and VP of Engineering Henri Bergius. Built by Axe and Taylor, the new software uses AI to take content, independently evaluate and automatically build a fully functioning website. Using this newly designed technology, The Grid will offer a new alternative for both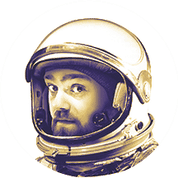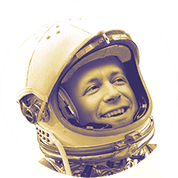 individuals and businesses looking to create their online space, without the design restrictions and high costs of existing solutions. The company plans to fund its development by running a preordering crowdfunding campaign on its site, thegrid.io, hoping to raise $70,000.  The funds will be used to start production and release the first accounts by late spring 2015. The software will later retail for $25 per month,  but a limited number of Founding Memberships will be given to pre-order supporters who will enjoy a locked-in rate of $8 per month in addition to other features and benefits.
"New backers will also get a chance to get a founding member token. Similar to mobile business card, backers can tap their founding member token to any NFC enabled mobile device or scan it with a QR code reader to effortlessly bring users to their site," according to the startup.
 "Websites built on The Grid understand themselves in a brand new way, and the technology gives developers the opportunity to make exciting new design decisions," says seed-investor and Elegant Themes founder Nick Roach. "The result is a better looking web, and that's something we can all root for."
On The Grid, the created websites dynamically represent each individual and subject matter. Intended for a wide range of consumers looking to promote varying interests such as their business, music, or personal blogs, The Grid removes the hassle of formatting, coding, updating, and compatibility testing that many current website owners struggle with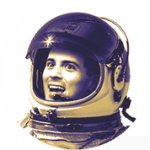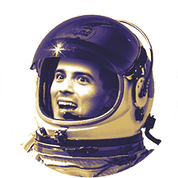 while building their site by "setting up a way to automate designer's decisions and layout filters," according to CEO and Co-Founder Dan Tocchini in a Google hangouts interview last week.
The Grid is the first web design platform that meets today's real-time, anywhere demands. Individuals or businesses looking to create websites will now be able to achieve what Tocchini called "output elegance" and "polyrhythmic pagination":
 Collect images and text from around the internet via a browser or mobile extension to incorporate into their site.
Analyze content and create a responsive website in just three minutes.
Automate color schemes and position text over images. The content-aware software detects low and high contrast to determine the optimal text position.
Automatically crop images around the subject matter using face and feature-detection.
Build a website entirely from a smartphone, or tablet device.
Post content directly onto multiple websites from a single source.
Will include an adaptive "call to action" key functionality/ commerce option in late spring 2015.
"Building a website that actually looks awesome is still a pain in the ass. Template making platforms take hours, if not days to make something you'd be proud of," shares Tocchini. "We've spent the last few years building a form of artificial intelligence that functions like your own personal graphic designer, able to think about your brand and present it in the best way possible. The design adapts to your content, not the other way around."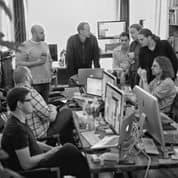 In addition to investor Nick Roach, early development of the The Grid prototype was seedfunded by former Facebook VP of Product Greg Badros,  former President of Disney Interactive John Pleasants and former San Francisco Giants pitcher Noah Lowry.   In our interview, Tocchini said that he and Lowry met while playing on a trampoline dodgeball team.
See for yourself: watch The Grid's groundbreaking software on the video below.
__________________________________________

Have a crowdfunding offering you'd like to share? Submit an offering for consideration using our Submit a Tip form and we may share it on our site!