Event organizer Coastal Shows is readying for their first Banking and Lending Summit set to take place next week in San Francisco. A growing surge of peer to peer lending and crowdfunding platforms are filling a void left by traditional banks.  Some banks are partnering with new platforms as they see new opportunity for growth in the fast changing world of debt financing.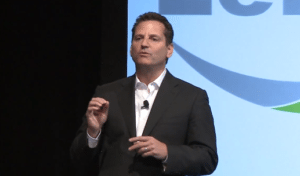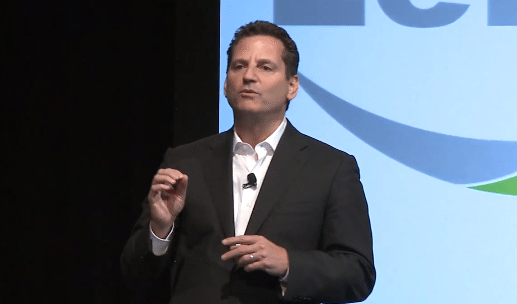 The Crowdfund Banking & Lending summit has promised a solid roster of industry insiders including representatives from LendingTree, Prosper Marketplace, and more.
"Online marketplaces for credit such as Prosper are increasingly becoming well-known as a great alternative for people who need to borrow money and want a competitive, fixed-term rate," said Ron Suber, President of Prosper Marketplace. "I'm looking forward to speaking with the attendees at the Summit to discuss in depth the future of our industry and the innovations we can bring to the financial services and banking industries."

"It's win-win-win." Explains, Andrea Downs, Founder of Coastal Shows and the CFGE Crowdfund Banking and Lending Summit.  "Peer-to-peer and crowdfund platforms are a great option for borrowing money, however, most people go to the bank to get a loan.  With the banks and traditional lending institutions under increased regulations, it has become very difficult for them to lend to their banking customers.  Now, they can refer these clients through partnerships with P2P and crowdfund platforms, and obtain client satisfaction, retain the client and potentially the funds loaned and gain a broader customer base.  So the borrower wins, the crowdfund and P2P platforms win and the banks win."
Recently Lending Club announced their forthcoming IPO – a coming of age event for alternative forms of finance.  While Lending Club may be the first, expectations are that other industry participants will soon follow boosted by their supercharged rates of growth.
"This is one of the most disruptive occurrence in the banking and lending industry for decades." Says Kim Kaselionis, founder of Breakaway Funding a crowdfund platform. "Having spent nearly two decades as a community bank CEO, I understand the challenges lenders have to contend with to  meet their client's needs.  When I learned about equity crowdfunding it became clear that this is the tool lenders needed to help get more capital to their clients.  Marrying equity crowdfunding with traditional bank financing – is a recipe for ultimate success for everyone involved including the average American investor, whom never before could participate in making money from private equity investing."
"As consumer credit is loosening and crowd funding platforms draw a new breed of investors, the lending environment is getting very crowded.  LendingTree's personal loan shopping platform provides personal loan offers from various competing lenders and crowd funding platforms. For consumers, LendingTree helps them get multiple loan offers at a very competitive rates from many lenders while lenders are using this platform to acquire customers which meets their exact needs", says Nikul Patel, Chief Technology and Product Officer of LendingTree who will be speaking at the conference.
Companies like LendingTree became early adopters as the go-to resource to find loans.  This conference will host crowdfund platforms, real estate crowdfund platforms, peer-to-peer, large and smaller community banks, credit unions, mortgage banks and specialists in the crowdfund industry including legal expert Mark Roderick of Flaster/Greenberg PC, CommunityLeader, a full-service platform business, and many service providers in the growing crowdfunding and peer-to-peer space made possible by the 2012 JOBS Act.
Visit www.coastalshows.com for more information and to view the agenda.  The CFGE: Banking & Lending Summit conference is nearly sold out – this is a must attend for anyone in the banking, lending, mortgage and real estate industries. Register here with promo code CFGESF10 and receive 10% off.
Related articles across the web
Sponsored Links by DQ Promote