Kickstarter record holder Coolest Cooler has announced the selection of factory to manufacturer the 60,000 plus coolers they intend to ship in the coming months.  Without giving a name and precise location, Coolest Cooler stated they opted out of domestic production due to the options available in the US.  Assumptions are the product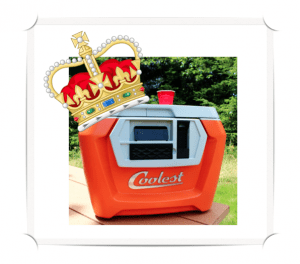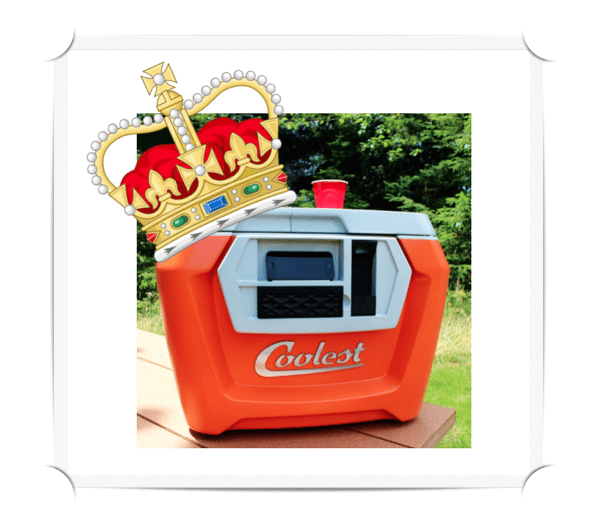 will be produced at a facility located in Asia.
"We used two separate sourcing groups helping us locate a trustworthy and experienced factory with a history of producing products at the highest level of quality. We looked at the US and overseas, but ultimately decided US manufacturing wasn't feasible for our launch because of the tight timeline and the challenge of finding large blow-molding/injection-molding capabilities AND high quality electronic/motor/battery assembly that could work together quickly.

Our chosen factory is fully committed to the Coolest vision, and my production team and I will be visiting them, along with battery and bluetooth speaker suppliers next week."
Simultaneously organizer Ryan Grepper shared the design of the Coolest Cooler had been upgraded to utilize a Lithium battery thus replacing the originally intended NiHM battery as it was deemed insufficiently durable during periods where the device may remain in storage unused.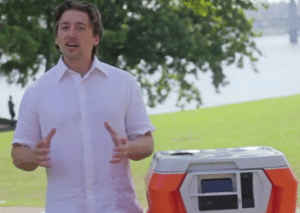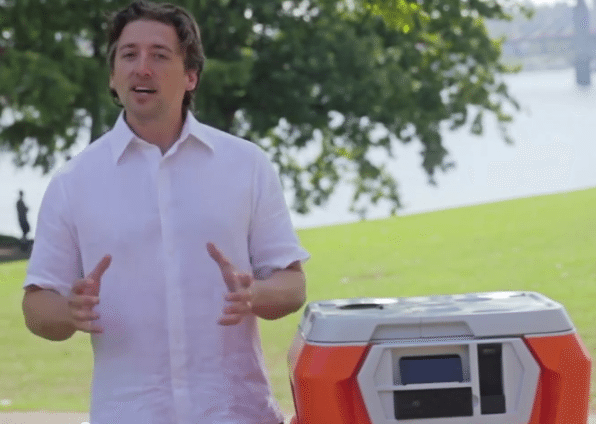 Even with a prototype in hand, Coolest Cooler has a substantial task in honing production and efficiently delivering a cooler with an estimated shipping date of February 2015.  Some campaign followers have questioned the approximate margins for a product that has little market competition at a similar price point.
A quick review of backer feedback regarding using an overseas factory to manufacture the Coolest Cooler showed some light grumbling about skipping over the "Made in USA" label.  The reality is that Coolest Cooler is focused on delivering the promised product on a tight deadline regardless of country of the origin.
Coolest Cooler became the most funded Kickstarter campaign ever this past October easily blasting past high profile crowdfunding campaigns such as Veronica Mars and the Pebble SmartWatch.  Coolest Cooler proved a small, innovative creator could generate sufficient demand and backer interest to support a new spin on an old product.  Coolest Cooler closed their crowdfunding campaign at over $13.2 million backed by over 62,000 individuals.  The project beat previous leader Pebble Watch by over $3 million.
Have a crowdfunding offering you'd like to share? Submit an offering for consideration using our Submit a Tip form and we may share it on our site!