The phenomenal success of last year's UK Crowdfunding Day has prompted organisers at The Crowdfunding Centre to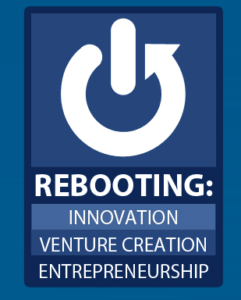 extend the one day event even further. This year the event will run for a full week from 10-16 November, the highlight of which will be the Deep Impact III conference in Sheffield on November 13.
Deep Impact III is the UK's third national crowdfunding conference, to be held in Sheffield. Thought leaders and professionals from politics, academia, and the professions will again come together with investors, entrepreneurs and the pioneers of crowdfunding to match minds and explore the new, open, territory under the title REBOOTING: Innovation, Venture Creation, Entrepreneurship.
Barry James, founder and CEO of The Crowdfunding Centre, said #UKCFWeek will be a celebration of crowdfunding, with events and activities being held across the country. "We've collected data on more than 150,000 Crowdfunds so far and our collaborative research is uncovering the root causes and drivers that make crowdfunding so unfamiliar, vibrant and vigorous. Not to mention viral," he explained.
"During UK Crowdfunding Week we'll be sharing new research and key insights to inform decision makers, entrepreneurs, investors and business advisors as well as policy-makers and academics. We'll be sharing top tips and techniques with project owners engaging with crowdfunding for the first time," James continued. "Crowdfunding is opening up new opportunities for innovation and creating a whole new generation of crowd-powered businesses as well as changing the investing landscape. We'll be uncovering 'why' and 'how' this is happening as well as sharing what you can do about it."
UK Crowdfunding Week will see a focus on raising awareness across the country to encourage individuals, startups and businesses to consider crowdfunding as an alternative route to finance, as well as promoting existing projects and using new Google Earth style mapping tools to track the growth of crowdfunding.

Many of the platforms who joined in UK Crowdfunding Day last year are up for the challenge again; Crowdfunder UK ran a 24 hour extravangaza in 2013, launching a new project every hour for 24 hours.  And new platforms launched since the event last year are signing up to the event too!  Having missed out on UK Crowdfunding Day in 2013, CrowdShed is already planning an exciting series of activities to celebrate the first ever Crowdfunding Week.

Sponsored Links by DQ Promote