Online loan marketplace LendingTree has launched an ongoing study to track the range of Annual Percentage Rates (APRs) on personal loans offered to prospective borrowers on its marketplace, highlighting the money-saving benefits of comparison shopping for loan products.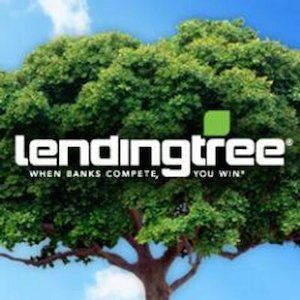 In the third quarter, borrowers with a 'good' credit rating (as measured by a credit score between 690 and 719) seeking a $10,000, 36-month personal loan who received offers from at least two lenders experienced an average interest rate differential of 4.74 percentage points, or 474 basis points, between the highest and lowest offers presented to them in their My LendingTree accounts.
Founder and CEO of LendingTree, Doug Lebda stated,"With the rise of new alliterative and peer-to-peer lending platforms, borrowers have more options than ever before in terms of personal loans," said Doug Lebda, founder and CEO of LendingTree. "LendingTree's platform makes shopping for a personal loan simple since it is a true marketplace where both peer-to-peer and traditional lenders can compete for the borrower's business, bringing choice, competition and convenience to the online borrowing experience.  Consumers looking to consolidate debt, pay off high-interest rate credit cards or access additional funding options are able to obtain unsecured loan offers from multiple lenders by filling out only one loan request form."
According to LendingTree, borrowers with good credit in search of a $10,000, 36-month personal loan received a variety of offers from peer-to-peer and traditional lenders on the network, some with APRs as low as 6.75%. To illustrate the savings opportunity to a consumer, consider a $10,000 loan amount, 36-month loan term and two potential offers: one at a 7.86% APR and the other a 12.6% APR, reflecting a 4.74 percentage point (474 basis point) difference.  The chart below shows the monthly payments for each option, the annual cost and the total interest paid over the life of each loan.
In this example, the 4.74 percentage point difference in APRs offered translates into a potential savings of $802.80 over the 36 month life of the loan.​
$10000
Loan Amount
Offer 1:
7.86% APR
Offer 2:
12.6% APR
Difference:
​4.47 points
Monthly payment
$312.72/mo.
$335.02/mo.
$22.30/mo.
Annual Cost
$3,752.64/yr.
$4,020.24/yr.
$267.60/yr.
Total borrowing cost
over 36 months
$11,257.92
$12,060.72
$802.80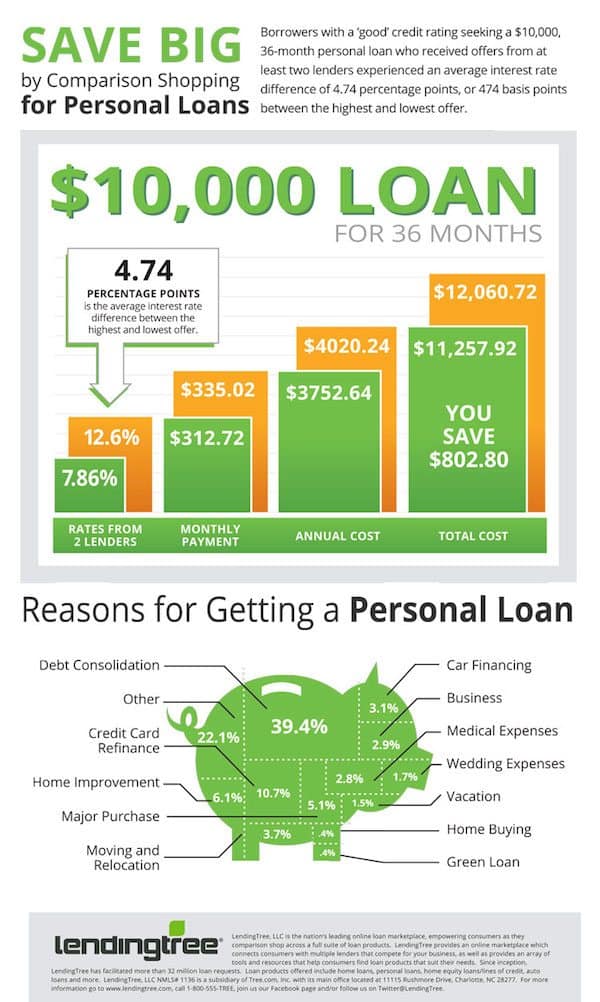 By completing the online form, consumers are able to gain access to LendingTree's personal loan marketplace and the growing network of personal loan lenders, including both peer-to-peer and traditional lenders.  In addition, the all-new My LendingTree experience provides borrowers with completely free credit scores updated monthly, along with analysis and insights into their personal credit and borrowing profiles that impact the offers available to them from lenders.  Because personal loan rates offered to borrowers can vary greatly among lenders, sometimes by more than 10 percentage points, there are opportunities to save significantly by comparison shopping and receiving multiple loan offers.

Sponsored Links by DQ Promote