Although it was a major hit on Kickstarter, even raising nearly $600,000 in a few days, tor hardware router anonabox has been struggling with major backlash since it hit the platform, and now the project has also been shut down by the crowdfunding giant.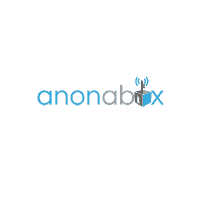 According to Wired, Kickstarter suspended the campaign on Friday (October 17th) after Criticism of anonabox surfaced on Reddit and centered around its creator's claims that his team had built a "custom" board and case for their miniature router over four years of development. Those questioning the project quickly found out that the team had only bought an off-the-shelf case from a Chinese supplier and merely increased the flash memory. One backer wrote, "I think I should cancel my pledge. It troubles me that August was not forthcoming that they sourced the entire hardware package from that off-the-shelf Chinese router.
By Thursday morning, the criticism against the project had become so severe that its total funding was actually going down rather than continuing to go up. Many backers pulled their pledge faster than others could make them. The comment section became filled with users accusing the campaign of being a scam while others asked Kickstarter to pull the plug.


Creator of anonabox, August German, revealed he has been both dismayed and overwhelmed by the devices demand and has even traced the controversy to his own marketing, which he noted to be offering an already made device. Instead he claims that the campaign was actually aimed towards developers and beta testers who would try out the anonabox and would help him iron out any issues. "I had thought this would be like push-starting a car. Instead, it's been like being handcuffed to a rocket."
Although more Kickstarter users are damning it, others have disagreed and still want to give funds to the project. One user shared, "Says it was configured and refined, does NOT say the creator invented plastic! I want it! I want one that I can take to the coffee shop with me too!"


As previously reported, the anonabox is described as a device that is designed specifically to run tor and it provides anonymous Internet access, along with encryption. It also helps to bypass censorship in places where access to the web is very limited.  It also has better security than most available products because it is completely open source and open hardware.

Germar stated,"The anonabox easily encrypts Internet usage with a simple device that secures all web traffic, not just the traffic coming from one program. No software to download or configure, no login credentials, no registration, just plug it in and your network connection is encrypted.

"The anonabox also allows people to use programs over tor that never supported it before or required complicated configuration like Skype, Safari and Filezilla, to name just a few. Also the default firewall configuration protects your computer or network from outside access."

Have a crowdfunding offering you'd like to share? Submit an offering for consideration using our Submit a Tip form and we may share it on our site!

Sponsored Links by DQ Promote