"Peer-to-Business" crowdfunding platform InvestNextDoor has stated that Dr. Richard Swart, Director, Program for Innovation in Entrepreneurial & Social Finance at UC Berkeley's Fung Institute has joined their Advisory Board as a "Crowdfunding and Research Advisor".  Dr. Swart is a PhD in Information Systems, an international award-winning academic and a recognized thought leader and leading researcher in the global crowdfunding industry.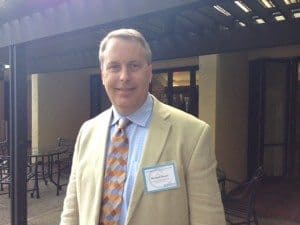 InvestNextDoor is part of the growing investment crowdfunding industry, where businesses borrow directly from investors, bypassing banks and financial intermediaries. InvestNextDoor's marketplace enables investors to directly invest in businesses, creating a true direct crowdlending marketplace.
"We're very excited to have Richard's expertise added to our team," said Tabitha Creighton, CEO of InvestNextDoor. She added, "His thought leadership, network and research work will contribute greatly to the positive community impact of our crowdlending marketplace and our future corporate growth."

"I'm very pleased to join the InvestNextDoor Advisory Board as peer-to-peer lending has emerged as an important new source of entrepreneurial finance", said Dr. Swart, "the innovative peer-to-business marketplace model they have introduced is very relevant to my academic work and I look forward to collaboration on research and advisory work with their team."
Swart has more than 20 years of experience extending throughout the fields of finance, entrepreneurship, education and government. Following the passage of the JOBS Act Swart assisted administration officials to coordinate several educational events throughout the United States. He currently serves as a consultant for Goldman Sachs' 10,000 Small Businesses Program and is an active advisor or board member to several startup companies.