Continuing to keep her career going after saying farewell to her formal label, Warner Brothers, British singer Neon Hitch launched a crowdfunding campaign on Indiegogo to raise $50,000 for not only her upcoming album but also for the world's "first" fan label.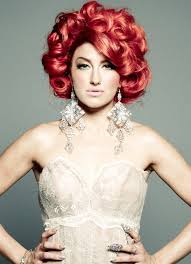 According to the campaign's website, Hitch decided to go through the crowdfunding route because she believes that the only people that really matter in the music industry is none other than, the fans. She stated, "It's become very clear to me that my fans love my music more than any record label executive or radio DJ ever will. That's because my music is FOR them. So for that reason I have decided to put my music out through a new kind of record label that run for and by the fans. I call it 'The Fan Label' and my specific Fan Label is called '#WeRNeon.'
"So that's why a new take on a record label has to figure out a revolutionary way to allocate the money that a traditional label dealt with. Here's our plan: the money that used to get spent on well paid executives and their staff to put out my music through a major record label will now flow into the hands of my fans who operate our Fan Label.
"My art department? Fans. My A&R's? Fans. My executives? Fans. My collaborators? Fans. My marketing geniuses? Fans. My radio promo team? Fans. My video producers? Fans. My photographers? Fans. I think you get the picture. Anything a record label can do … my fans can do it betta!!!"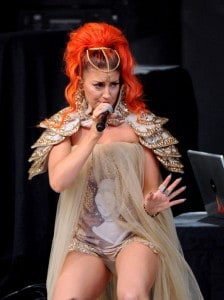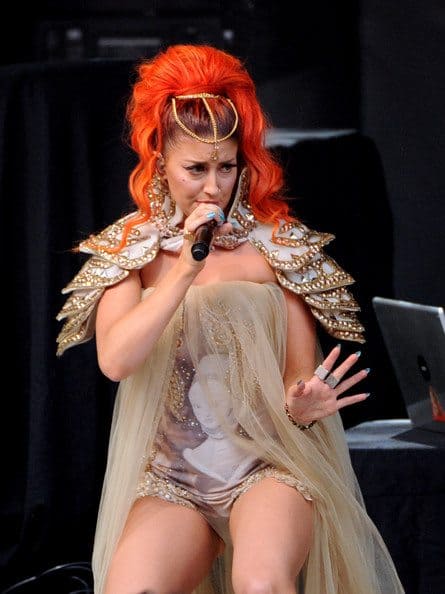 During a recent interview with Pittsburgh City Paper, Hitch shared the key reason as to why she decided to cut ties with Warner Brothers. "I wanted to put an album out; I'm always making music, so the album wasn't coming out, and by the time I was like, 'OK, let's do this,' I'd made another album. I'm always creating; I don't want to be creating and [have] it going to waste."
Also explaining further details about her "fan label" idea, Hitch noted, "My fans are incredibly talented, and very passionate, and work very hard, so they basically are my label. This label I'm building, We Are Neon, is the fans. I'm raising money to hire the fans to do what people from a label would normally do. But my fans would do it more passionately.
"This is my project, and I'm the ideas person and the decision-maker. But I have organizers; we don't want it to all be a random mess. It's basically like I'm the head of the label, then I have people below me to organize."
Since its' debut on the crowdfunding giant's platform, the campaign has raised over $20,000. Fans have until December 13th to help fund the project!
________________________________________________________________
Have a crowdfunding offering you'd like to share? Submit an offering for consideration using our Submit a Tip form and we may share it on our site!