Khosla Ventures' Keith Rabois, Andreessen Horowitz's Chris Dixon and AngelList founder Naval Ravikant will be the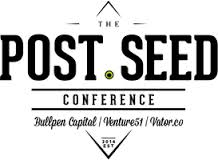 keynote speakers at this year's Post Seed Conference, a one-day event that gathers investors, entrepreneurs and the startup press to discuss early-stage financing. Hosted by Bullpen Capital, Venture51 and Vator, Post Seed, (formerly known as Venture Shift), will take place in San Francisco on December 2, 2014, at the Cowell Pavilion in Fort Mason. The platinum sponsor for the event is Silicon Legal Strategy.
"The Post Seed Conference is the very first event of its kind," said Paul Martino, managing director of Bullpen Capital, an early-stage venture capital firm. "Startups seem to make or break their future in the post-seed gap, but financing is becoming so difficult to secure during this period. We can see this trend having a huge impact on the future of tech entrepreneurship, and we want to see what the best minds have to say about it."
"Although startup founders have more seed-stage financing options than ever before, venture capital firms now choose to write big checks much later in a company's life cycle, creating a post-seed gap that can be especially challenging terrain for startups. The Post Seed Conference will gather some of the best and brightest minds in the startup world to discuss this trend and share practical advice for early-stage startups,"  stated the conference info.
"This gap is a new phenomenon, making it unfamiliar ground for both entrepreneurs and investors to navigate," said Bambi Francisco Roizen, founder of Vator. "But it's a reality that's not going away. In order to understand how to build the best startups, we need to address how to get through this stage. For early-stage founders and investors, the perspectives on financing and the networking opportunities will be invaluable."
Speakers and topics from the conference include:
How are leading early-stage VCs thinking about this gap, and navigating through it? Listen to Keith Rabois, investment partner at Khosla Ventures and former executive at PayPal, LinkedIn, Slide and Square and Chris Dixon, general partner at Andreessen Horowitz and co-founder of Hunch, Founder Collective and SiteAdvisor
Crowdfunding platforms are contributing to the gap; can they also help provide the capital needed to fill it? Listen to Naval Ravikant, Founder and CEO of AngelList
What does it take to get a true Series A round in 2015? Listen to investors changing the early stage landscape from Greylock, Storm, Binary, Sprout and journalists from Bloomberg West, Thomson Reuters, The Information, StrictlyVC and Homebrew.
Is pro rata is a right or a privilege?
Will $5M be the new $500k in the IoT and Wearables Era?
If there are signs of a bubble, how do you avoid paying up?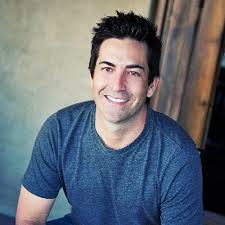 "The Series A 'crunch' is no small matter for startups that are trying to beat overwhelming odds," said Brandon Zeuner at Venture51, an early-stage venture capital firm. "Post Seed is all about giving early-stage entrepreneurs and investors a forum to discuss some of the more pressing issues around fundraising. We want to start the discussion for both entrepreneurs and investors."

To register and for more information about the Post-Seed Conference, please click here.

Sponsored Links by DQ Promote