The National Association of Realtors has also noticed the power and potential of real estate crowdfunding.  Author Meriywn Evans recently reached out to industry participants, including this publication, for perspective and feedback in the fast growing space.
The article stats that the "practice of using the Internet to solicit funding has come to commercial real estate, and it may be a game changer for developers, brokers and investors alike."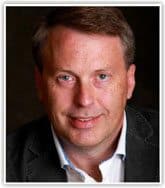 "it's too soon to know ex-actly where crowdfunding will fit into the capital stack,but we are seeing expediential growth," states Dr. Richard Swart.  He is not alone in reflecting the changing dynamic for both debt and equity crowdfunding for real property.
The entire article is embedded below.  With the NAR taking notice – you can expect all realtors, developers and investors to be talking crowdfunding soon.
[scribd id=243977525 key=key-gKaULTPu5NLjPvZjt7rK mode=scroll]