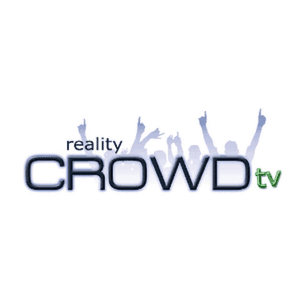 The crowdfunding industry has been frequently highlighted in the media over the last few years because of the high profile projects that have been brought to market using this new model. The industry is also expanding at a brisk pace with impressive year over year revenue growth for the last several years. This growth has given way to many new platforms and services which are now being offered in this rapidly evolving space.
One company that is leading the charge in this new revolution is, Reality Crowd TV (RCTV). RCTV is a new company focused on the booming crowdfunding industry and has been selected by the Connecticut Technology Council as a 2014 Tech Company to Watch. RCTV will be exhibiting at the Connecticut Innovation Summit on Wednesday, November 12th.
The Connecticut Innovation Summit is designed to show how everyday people from all walks of life can use crowdfunding as a powerful tool for raising money to start a small business, fund creative projects or donate money to social good initiatives which can improve a community's social and economic development.
Reality Crowd TV's message to aspiring entrepreneurs is: by using crowdfunding and the other tools available, the costs related to starting a business are now a fraction of what it was as little as 20 years ago. RCTV emphasizes that crowdfunding is not only an effective funding mechanism but a powerful marketing vehicle that can create a valuable customer base before a concept even comes to market, and prove validation for an idea right from its inception.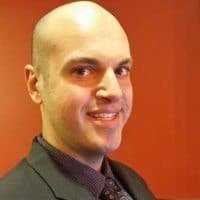 Founder of Reality Crowd TV, Manolis Sfinarolakis stated,"Our goal is to revitalize the American dream by educating people about crowdfunding, along with the many other tools and resources that are available, which allows anyone with a unique vision the chance to bring their idea to market."

Founded in December of 2013, Reality Crowd TV based in Hartford Connecticut. In 2014 RCTV engaged in a nationwide tour, which included stops to Connecticut, New York, Boston, Washington D.C., Atlanta, Jacksonville, Austin, Houston, Denver, and Seattle in an effort to promote the nascent crowdfunding ecosystem and the many participants in it. RCTV documented their tour on video and can be found on the company's YouTube channel.

RCTV has added crowdfunding & digital media consultancy services as part of the tools they offer to help entrepreneurs raise capital. In the past year, the company has consulted 10 successful crowdfunding campaigns in varying capacities raising an aggregate of $825,000. Details of these successes can be seen in the Connecticut Innovation Summit Pitch Presentation.

Sponsored Links by DQ Promote