Ready to bring the first ever New York City LGBTQ Comic-Con to life, an organization called Geeks OUT! has launched a crowdfunding campaign on Kickstarter for its new fest, Flame Fest.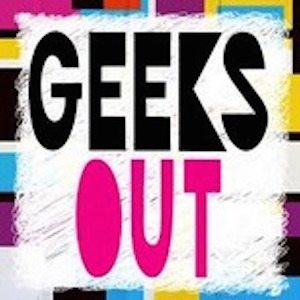 According to Mary Sue, Geek OUT! stated in a press release, "Since 2010, Geeks OUT has been hosting fun, exciting events for the LGBTQ geek community and establishing queer-positive spaces for fans at numerous comic conventions. In 2015, they will be inviting fans to FLAME CON, their most ambitious event to-date!"
Sharing details about the event, the organization wrote, "The LGBTQ community is separated into different groups that all too often don't mix or learn from each other's experiences: gays and lesbians, cisgender and trans people, twinks and bears… But comic cons are all about mixing! People of every size, gender identity and expression, age, color and type come to comic conventions to get geeky, expressing what makes each of us different, special, and awesome. A queer comic con is a great way to bring us all together under one roof. We'll learn about ourselves as a community, and explore topics that haven't already been paneled to death at other cons. We want to end the con having brought queer people from different parts of the rainbow closer.
"Cons are about meeting people face to face. You get to revel in each others' creativity and open spirit. you connect. You realize that you're not alone in what you love. Or who you love – really, there are a lot of similarities between being a geek and being queer. Weird, niche interests don't have to be isolating, and meeting others who are into what you're into makes your passions that much more fun! Come out! You'll find that you're part of something that doesn't just begin and end with the con!"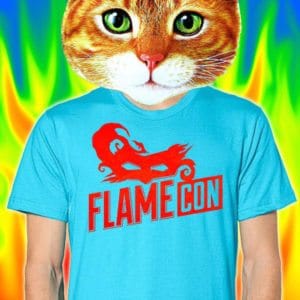 Explaining what sort of panels would be featured at FLAME CON, Geeks OUT noted, "We want to have discussions you won't hear at a mainstream con, between thoughtful, creative, and hilarious people. What would you like to hear about? What do you want us to explore? Queer representation? Homophobia and transphobia? Body image issues? Creative processes? Let us know! Flame Con will be a place to engage fans in new conversations, and put forth ideas that will influence pop culture and the LGBT community long after the con wraps up."
In regards to what backers will receive for helping to fund the project, the organizers said, "Kickstarter incentives include VIP tickets to the con, limited edition stickers, exclusive t-shirts, prints and custom artwork from Rage Gear Studios, Comic Book Afterlife, and modHero, exhibitor discounts, and even meet-ups with comics superstar Phil Jimenez and the fiery FLAME CON mascot himself! Get set, geeks! You'll have 30 days to support the FLAME CON Kickstarter once the campaign goes live November 4, 2014. Help us heat up NYC with a super-queer comic con!"
The campaign is set to close on December 4th.
Have a crowdfunding offering you'd like to share? Submit an offering for consideration using our Submit a Tip form and we may share it on our site!