Miami-based advisory firm, Ethos Private Wealth, announced that it has partnered with online peer lending platforms and industry executives to launch the Treasury Income Strategy. This turnkey marketplace lending platform is built for banks seeking low duration instruments with attractive yields for their excess treasury cash.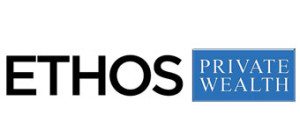 The Treasury Income Strategy is designed to meet stringent bank regulatory requirements and provides education, due diligence, analytics, third-party custody, asset management and ongoing oversight through a range of marketplace lending investments.
With the advent of the P2P marketplace lending industry, borrowers have been shifting away from traditional bank lending channels. Ethos is helping to bridge the gap and allowing Banks to plug into a platform to construct custom risk managed portfolios with full administrative support through on-line credit platforms such as Lending Club and Prosper.
Founder of Ethos Private Wealth, Matthew Lapides, stated, "We have identified a win-win partnership and built a platform around it. Many banks simply need professionals to provide education, insight and the right path to access this asset class. That's just what we do; we set-up for a turnkey solution for banks to access low duration, attractive yields with acceptable risk and feel comfortable in meeting their regulatory requirements."
"Most banks that we have engaged were not familiar with this space," Jeffrey Ordoñez-Triana, a subject matter expert with Ethos, explained. "Just because you have not heard of something doesn't mean that it's new. With nearly a 10 year history, most banks don't have this on their map yet, but they will. Our Treasury Income Strategy helps overcome the central challenge of low yielding treasury investments faced by banks. Since Ethos is independent, we serve as a bank partner, not a product pusher, in identifying the right solution from a spectrum of choices."
Ethos is a privately held Federally Registered Investment Adviser based in Miami. The firm works with investors and institutions and provides thoughtful investment strategy and intelligent asset management solutions. Registration with the SEC as an investment adviser does not imply any level of skill or training.