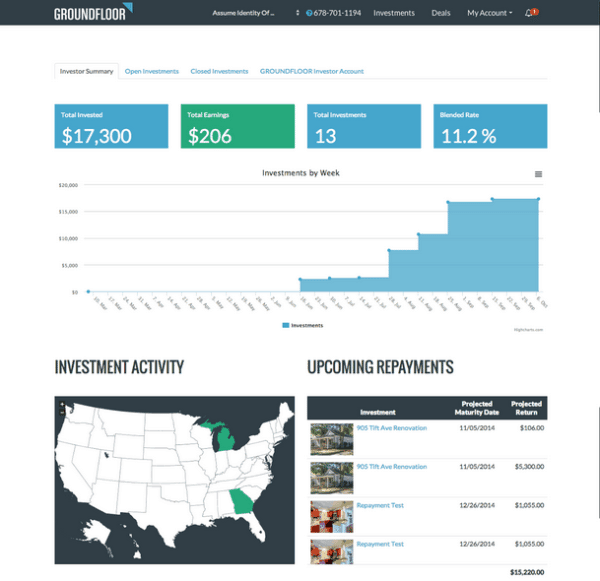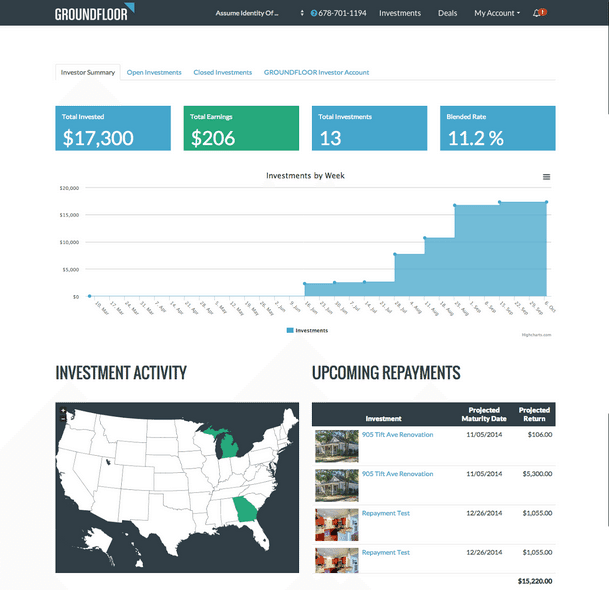 GroundFloor, described as a "micro-lending community for real estate", has announced a complete redesign of their crowdfunding portal while simultaneously dropping entry level investment from $100 to $10.  The new version of GroundFloor is said to provide tools that make it easier  for "micro-lenders" to get in on the housing market. With these new features and lowered minimum, GroundFloor continues to advocate for "access, transparency and control for the non-accredited 98% of individual investors".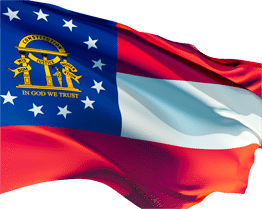 GroundFloor was founded in 2012 and continues to operate in "private beta".  The funding platform has set a goal to fully fund 10 to 12 loans during 2014 and stands at 9 offers fully funded today.  GroundFloor states that approximately 2000 investors have registered on the platform with another 3000 on the invite waitlist.  Only 5% of these accounts are recognized as "accredited investors".  GroundFloor has taken advantage of the Georgia intrastate crowdfunding law known as the "Invest Georgia Exemption".
The newly-designed dashboard is said to offer loan analysis and portfolio analytics so anyone can microlend with confidence. New lenders are guided through a simple process from sign-up through to making their first microloan. Each loan is now algorithmically graded on a scale of A-G to give every lender the information they need to make the best decision for them. Lenders may also see a snapshot of their current loans, including upcoming repayments and projected earnings.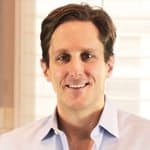 "We need a new approach to financing housing in America, and it's already on the way into the mainstream. The Internet is replacing a system that was too big to fail with one that's too distributed to be decimated again," said Brian Dally, CEO and co-founder, Groundfloor. "Like the web itself, 100 percent of our loans are available to participation by everyone. Today's upgrade is another important step to fulfilling our mission to provide greater financial opportunity for all."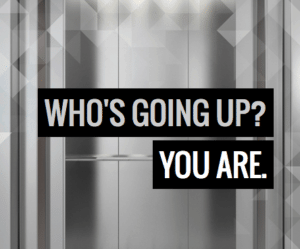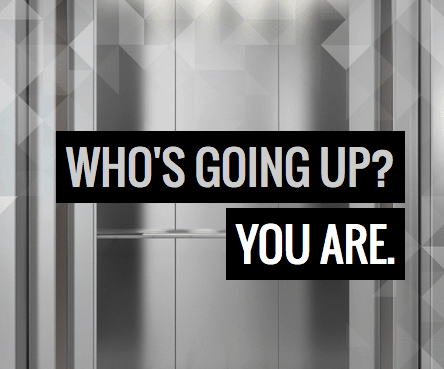 Investors may participate for as little as $10 but company representatives have stated the average amount invested stands at $1670 today.  Once a property is funded users may monitor returns via the funding portal.  Groundfloor states that on average loans are paying an annual interest rate of 11% – with a range for 6-26% annually.   The fastest fully funded loan to date was completed in just 30 hours.  Loans are listed for a maximum 45 days.  The new design was created to "meet investor demand".
Ground floor was founded in March 2013 by Brian Dally and Nick Bhargava, and is headquartered in Atlanta, Georgia.  The company raised $1 million in seed funding in August of 2014.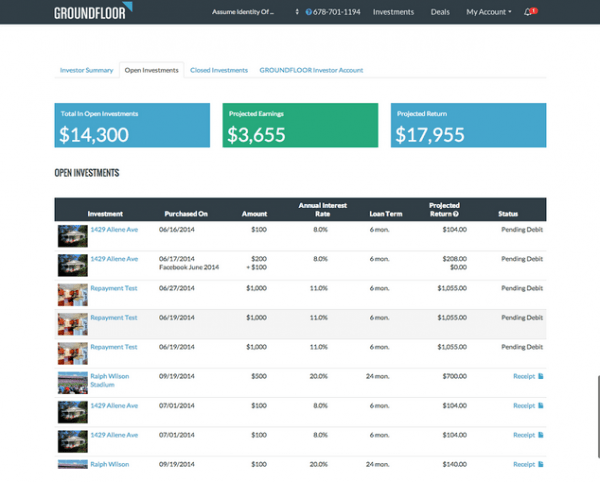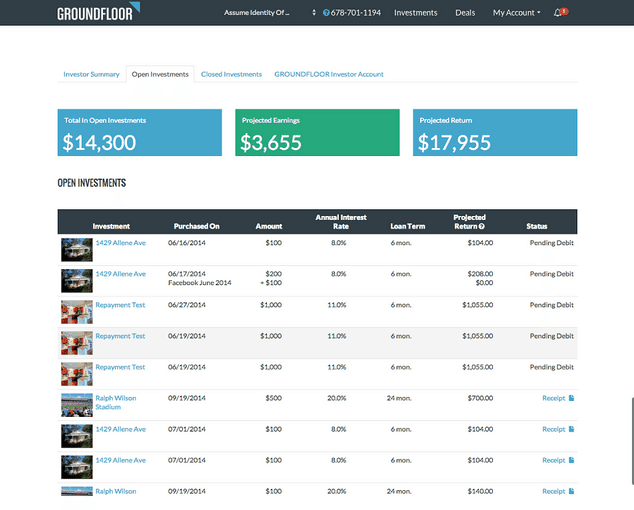 Sponsored Links by DQ Promote