Khosla Impact, Schneider Electric and Better Ventures Join in Funding Solar Impact Platform.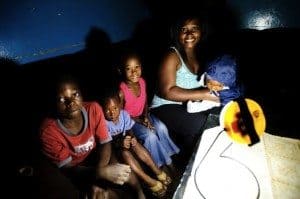 SunFunder, an emerging market solar finance company, has completed a Series A equity round with investments from Schneider Electric, Better Ventures, and a private family foundation based
in Palo Alto. This follows the first stage of the round led by Khosla Impact and a group of angel investors, bringing total Series A funding to over $2.5 million according to a report from the company.
Ryan Levinson, CEO of SunFunder, sees the investment as further validation in their mission to finance solar emerging in emerging or developing markets.
"Over a third of the world lacks access to reliable energy and solar energy is leapfrogging the grid in these markets. Access to reliable finance is the main barrier preventing solar energy providers from reaching scale. In the last 2 years, SunFunder has established a solid track record and proven that the market is economically viable. This investment round will allow us to expand our capacity in local markets and substantially grow our loan portfolio."
Based in San Francisco and Tanzania, SunFunder provides short-term, working capital and project finance loans for solar home systems, micro-grids and commercial solar projects in emerging markets. It brings strong solar industry and local market expertise and provides reliable financing designed to scale with its customers' long-term needs. SunFunder raises debt capital through the Solar Empowerment Fund, offering accredited investors a risk-reduced, fixed-income investment opportunity in diverse portfolios of high-impact solar loans across multiple countries and solar
technologies.
Sandhya Hegde of Khosla Impact Fund said:
"Investors agree that solar is a reliable, clean market-based solution, however solar companies and projects struggle to attract finance. SunFunder's diligence weeds out risks, and their technology and systems make investments in off-grid solar a mainstream finance product. It's creating a standard for viable, profitable and 'bankable' solutions to attract large commercial investors to this rapidly growing industry."
SunFunder has financed $1.3 million of solar projects, with 14 solar companies in 6 countries, and maintains a zero percent default rate. This has helped over 140,000 people get access to affordable solar energy. In the next three years SunFunder hopes to raise and deploy $100 million into solar projects around the world.