The National Cannabis Chamber of Commerce (NCCC) announced on Thursday (November 13th) that Cheryl Shuman, the leading branding and marketing professional in the legal marijuana industry and a significant advocate, has joined the Chamber's Board of Directors as National Media Director.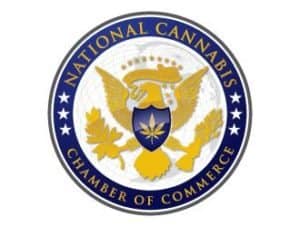 Since Shuman's 2006 life-saving decision to trade painful chemotherapy and radiation treatments for raw juice and oils from the medical cannabis plant while battling cancer, she has become one of the most vocal and visible advocates for marijuana in the country.
Her accolades include her appointment as Executive Director for Moms for Marijuana, with more than 500,000 members, and growing the world's largest cannabis media source securing over $537 million worth of earned media. This includes being the first person in the marijuana industry to grace the cover of Adweek Magazine.
Shuman recently launched the marijuana industry's first crowdfunding platform called CannaDabbaDoo. She also manages a $100 million hedge fund to invest in the cannabis industry, is CEO of Cheryl Shuman LLC, and founder of the Beverly Hills Cannabis Club.
President of the NCCC, Michael Miller stated,"Cheryl's passion and vision for bringing awareness to the positive benefits of cannabis is unmatched in this industry. Her 25-plus years of marketing and branding experience will take the Chamber to the next level and help solidify the Chamber as the nation's leading authority on marijuana and this emerging business sector."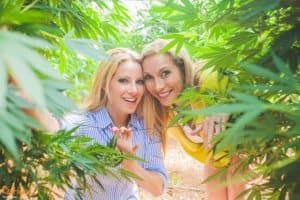 Shuman brings 25 years of media and marketing industry experience. She has successfully secured marijuana-related product placements in FX's Wilfred, CBS News, The New Ricki Lake Show, and more. She also lectures internationally about the marijuana industry on key issues such as seed-to-sale of the cannabis plant and is currently working with the prestigious William Morris Endeavor Agency in Beverly Hills on film, television, book and lecturing deals.
Political director of the NCCC, Dr. Moe Afaneh noted,"The industry landscape is ever changing and with it, we need strong leadership to propel us forward. Cheryl is an industry icon who can be a voice to the people."
The NCCC promotes sustainable business development across all branches of the cannabis industry. The vision of the NCCC is to ensure proper and knowledge-driven political representation on behalf of the growing business needs of the marijuana industry, and to assist business owners, entrepreneurs, and investors in navigating an industry that is still in its infancy.
Shuman begins her role with the Board of Directors effective immediately.