Joanna L. Schwartz, the CEO and Co-Founder of EarlyShares, enables individuals and companies to leverage the JOBS Act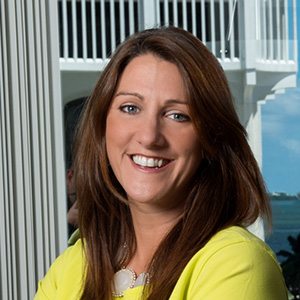 to capitalize on new investing and capital raising opportunities. An award-winning executive, Schwartz has over 20 years of experience as a successful leader, advisor, and entrepreneur. Prior to confounding EarlyShares with CSO Heather Schwarz-Lopes and Board Chairman Stephen Temes, Schwartz founded Silver Hill Financial, a market leader in small balance commercial mortgage lending. Schwartz grew the business from inception to more than $1 billion in annual originations and over 550 employees in offices nationwide.
Recently lauded as one of the top eight "Women of Crowdfunding" on Forbes.com, Schwartz  regularly contributes to CNBC.com and her opinions regarding entrepreneurship, equity crowdfunding, real estate investing, and startup/real estate financing are solicited by major media outlets including The Wall Street Journal, Forbes, and the Miami Herald.
I recently had the opportunity to interview Schwartz via email. Our interview follows:
Erin: What first sparked your interested in crowdfunding? 
 Joanna: When our executive team founded EarlyShares in advance of the passage of the JOBS Act, we were all captivated by the potential for equity crowdfunding to help entrepreneurs and small business owners access a previously inaccessible source of capital – private investors. As active investors ourselves, we were also passionate about welcoming more investors into the private finance community.

Our initial vision was to be a platform for Title III crowdfunding, but as the rules stalled we pivoted to an exclusive focus on Title II general solicitation. We see Title II as a game-changer for both entrepreneurs and accredited investors, since it makes the private market more transparent, accessible, and cost-efficient for all parties involved. 

Erin: How does EarlyShares differentiate, engage, lure and keep entrepreneurs, or "issuers," on its platform?  Please describe how EarlyShares' services have created a niche in the growing number of competitive crowdfunding platforms. 
Joanna: The "crowd investing" space is certainly a crowded market, but we've carved out an important niche as a platform where investors can access a curated selection of high-potential opportunities across multiple industries. It's about enabling investors to diversify their portfolios in one convenient place.

As one of the oldest players in the equity crowdfunding space, we've always garnered immense interest from entrepreneurs and others interested in raising capital – but that's not the hard part. What's difficult is acquiring a stream of high-quality opportunities that generate investor interest. We're doing that through two concurrent initiatives: 1) We've expanded into the real estate sector to give investors access to cash-flow generating commercial real estate opportunities; and 2) we collaborate with a network of top-tier partners to get referrals on promising growth companies.
Erin: EarlyShares regularly engages with investors through its webinars.  How have these become impactful to entrepreneurs and investors?  How has EarlyShares benefited from this marketing outreach? Please describe your intended and actual audience.
Joanna: Webinars have proven to be a very effective tool for EarlyShares and our users. For our issuers, they're a way to engage directly with potential investors and answer their questions on the spot. And investors like being able to listen the entrepreneurs' voices and hear how passionate they are about their businesses – it helps them feel more comfortable investing.

Additionally, we use webinars from an educational standpoint to attract new investors and entrepreneurs to the platform. We're currently hosting a Private Investing 101 series that's proving extremely popular. It's helping new audiences to learn about the new General Solicitation market under the Title II regulations and get active on our platform.
Erin: How have you utilized major media outlets including CNBC, the WSJ, Forbes and The Miami Herald to disseminate information about EarlyShares?
Joanna: We've been fortunate to establish a reputation as one of the premier platforms in the equity crowdfunding space, which has helped us earn a lot of attention from the media. We recently secured an ongoing contributor opportunity with Entrepreneur.com and have seen ourselves in the WSJ, Miami Herald, CNBC, Forbes, and other major outlets this year.

We like to use our PR opportunities to not only raise awareness of EarlyShares but to help inform and educate the public. There's still a knowledge gap out there about crowdfund investing – many people don't know the difference between rewards and equity crowdfunding, or they lack understanding of who is eligible to invest.
 Erin: Which campaigns are trending on EarlyShares and why? 
 Joanna: On the real estate side, we just closed a $900,000 offering for an investment offering in a luxury Miami condominium and we're seeing a lot of interest in our first residential-development project for Key West Townhouses. On the growth-company side, the uKnow deal is close to closing and our Miami-based issuer ClassWallet has done some really exciting things of late – graduated from TechStars, redesigned its website – so it's generating a lot of investor engagement on the EarlyShares platform.
Erin: How will EarlyShares continue its hybrid focus on Real Estate deals and Growth Companies?
 Joanna: Overall, we're pleased with our hybrid focus across multiple investment sectors because our vision is to be an all-inclusive platform. Offering real estate deals alongside growth-company investment opportunities helps us bring a wider group of investors into the general solicitation market.

Over the next few months, though, we're making some exciting moves to take full advantage of the opportunities in the commercial real estate sector. Specifically, we'll be working with our partner Property.com to relaunch that website as a full-service commercial real estate investing platform. Stay tuned!
Sponsored Links by DQ Promote