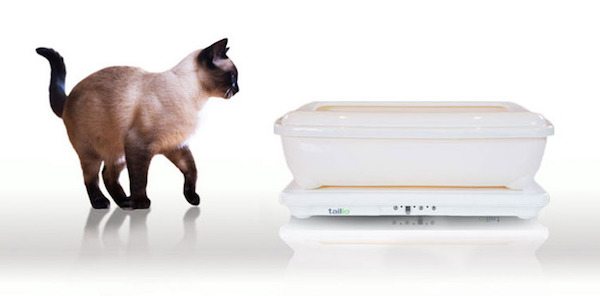 Pet Wireless, the team behind Tailio, a mobile app and Wi-Fi enabled device that turns a cat's litter box into a smart monitoring system, are thrilled to announce that its crowdfunding campaign on Kickstarter not only surpassed its initial $30,000 goal in only eight hours, but also reached $60,000 in four days.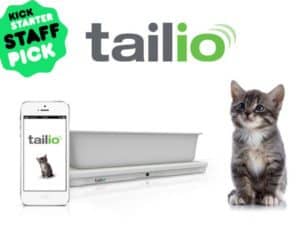 Tailio has reportedly resonated with cat lovers around the globe, keen to get their paws on the latest in pet health monitoring technology. The device sits neatly under a cat's litter box, and allows an owner to receive alerts and information on their cat's well-being via a smartphone app.  Its unique, non-invasive design allows the owner access to their cat's details without discomfort to the cat, or requiring the cat to keep still for weighing.  The monitoring process is natural and unobtrusive and enables pet families to stay closer to their cats from anywhere.
"We are profoundly grateful for the wonderful Kickstarter community for allowing Tailio to achieve funding in such a short space of time," explained Pet Wireless founder, Alex Treiner. "We want to give back to the community, so today we're announcing new funding stretch goals that will enable us to enhance Tailio with additional options and features if reached by the end of our campaign."
The stretch goals for Tailio are set at $100,000 and $150,000, and promise more color options for the device, and a new feature in the mobile app. The Tailio device is currently slated to ship in a neutral white color, but upon reaching $150k in funding, the device will also be made available in additional colors that the Kickstarter community will help select. In addition, backers will receive a new feature in the mobile app that enables them to find local veterinary services based on their location if the project hits $150k.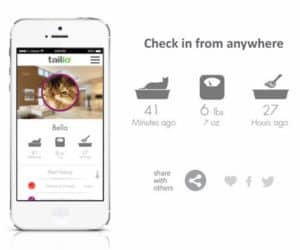 DVM of Pet Wireless and former president of the San Diego Humane Society, Dr. Mark Goldstein, stated,"When a health issue arises, getting your cat proper medical care as soon as possible is critical to the outcome. A common urgent care crisis for cats is an urinary blockage, which can become life threatening in males in just 24-48 hours. Tailio will not only help owners to detect early signs of health issues such as feline lower urinary tract disease, but with the new feature to find local vet services, will also help owners quickly know where to take their cat for medical care."
Tailio collects data on a cat's litter box visits and behavior, their weight and waste, and creates a 'Pawprint', an individual profile of physiology and behavior that is unique to each cat, even in multiple cat homes. The Pawprint serves as a baseline for Tailio, so it can analyze regular patterns and notify owners if something is out of the ordinary. Pet Wireless worked with veterinarians to create a solution that would enable cat owners to be made aware of early signs of health issues and help with the care of their cats.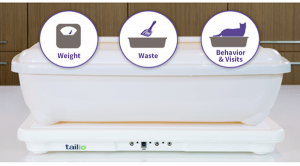 Treiner added, "As someone who learned of their cat's illness too late, it's comforting to know that others recognize the importance of being able to identify problems with their pet early on. The response to Tailio has been amazing, and being able to bring a product to market that we know will be of great benefit to pet families is a wonderful feeling, and we hope this news will continue to be shared among friends and family!"

Tailio is still available to back on Kickstarter, with early bird pledge levels starting at $99.

Have a crowdfunding offering you'd like to share? Submit an offering for consideration using our Submit a Tip form and we may share it on our site!

Sponsored Links by DQ Promote