RealtyWealth.com today announced the launch of the first commercial real estate Crowdfunding platform dedicated to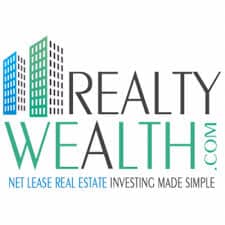 Single Tenant Net Lease, or STNL,  investments. Targeting accredited investors in the USA and global investors in South Africa, China, Canada and India, RealtyWealth.com gives investors the opportunity to invest in institutional quality, corporate backed lease properties from credit rated tenants such as McDonalds, Walgreens, Starbucks and Walmart.
According to the platform, RealtyWealth is also the first portal to offer these passive realty investments to foreign investors seeking the stability and yields of US Real Estate Assets. Chinese investors in particular have been active, with investments in US commercial properties jumping 10-fold from 2012 to 2013 and expected to reach $10 billion in 2014 according to Real Analytics.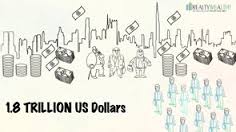 The last six months have seen significant development within the real estate Crowdfunding market and RealtyWealth.com seem poised to take advantage of this heightened interest from investors, developers, owners and intermediaries. Over $700M has been raised by Real Estate Tech Startups since 2012 with peer sites Fundrise and RealtyMogul each boasting $100M+ post Series A valuations.
In order to take advantage of this foreign investor wave, RealtyWealth built key marketing relationships with international consumer sites like Juwai.com – the largest outbound Chinese investment portal for US & UK properties – and have distribution partners arranged or under discussion in South Africa, India, Latin America and Canada.
"RealtyWealth.com operates as an aggregator of local and foreign investors typically seeking stable US-based Real Estate Investments," said Sam Vogel, Co-Founder and President of Strategic Business Development. "These STNL products offer long-term, corporate-backed, passive income with an inflation and currency hedge to our investors. STNL and in particular Triple Net Lease (NNN) Investments offer investors a 'hands off,' passive investment consisting of long term leases, guaranteed by the corporate tenant.  These Corporate Tenants are responsible for all incidentals including taxes, insurance, maintenance, trash etc that may normally be the lessees' responsibility. Many leases have periodic rental bumps to keep pace with inflation and investors can write off depreciation of the property against tax. In the unlikely event that the tenant defaults, the investor still retains the underlying property."
Whereas UHNW, Family Offices, Hedge Funds and REITS have been taking advantage of these investments for decades, less than 10% of the 8.7 million Accredited investors in the USA are aware of the merits of these real estate investments, indicated the platform.
"The NNN Investment is essentially a corporate bond-type investment in a real estate wrapper," said Bryan Smith, Co-Founder and Chief Executive of RealtyWealth. "Compare investing in Starbucks stock at 1.6% dividend with the market risk involved versus acquiring a corporate backed Starbucks lease and achieving returns of 6 to 7% unlevered?"
RealtyWealth's platform and investor dashboard allows investors anywhere in the world to review properties, make investments, track portfolios and receive statements, earnings and tax computations all online. Smith and Vogel are members of the ICSC and will be working closely with top developers, brokers and intermediaries in the Commercial Realty market to introduce STNL and NNN investments to the investing public in the USA and abroad. From as little as $5,000 a month, investors can invest in these appealing investment properties and enjoy the opportunity to build value over the long term.

________________________________________________________________

Sponsored Links by DQ Promote