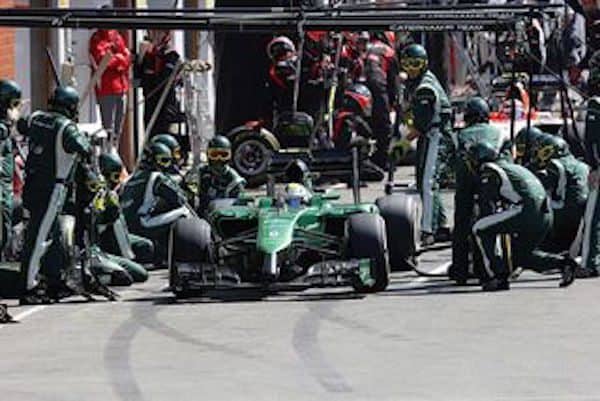 With excitement continuing to build for the Abu Dhabi Grand Prix this weekend, Formula One's chief executive, Bernie Ecclestone, announced that he helped pay for the transportation of the Crowdcube-success Caterham F1's team.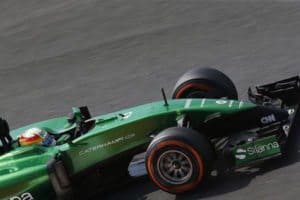 Earlier this month, Caterham launched a campaign on the crowdfunding platform to raise funds for the big race. The team is currently undergoing a restructuring process after Caterham Sports Limited went into administration in October. As a result of the financial difficulties, its cars were not on the grid at the U.S. Grand Prix and it also missed the Brazilian Grand Prix. Luckily, the team was able to raise $1.8 million during its campaign and announced they were going officially going to the race.
With the announcement about the success crowdfunding campaign, Caterham's joint administrator, Finbarr O'Connell, shared a possible "financially-sounded interested party" is considering the possibility of acquiring Caterham. He noted that the possible buyer emerged because of the fundraising efforts. The campaign is considered the first ever rewards-based project on Crowdcube and is giving earplugs and badges to those who back the project. It will also offer backers the chance to enter a competition to have their names on a racing car at the Abu Dhabi race.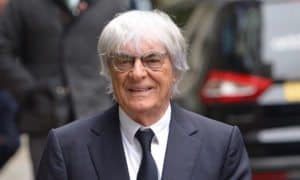 At first, Ecclestone admitted he wasn't a huge fan of the racing team using the funding method in order to make it to Abu Dhabi.  During an interview at the Brazilian Grand Prix, Ecclestone notably stated he considered the crowdfunding campaign as a "disaster" for the sport's image."We don't want begging bowls. If people can't afford to be in Formula One, they have to find something else to do.
"I don't know what they do with their money. I don't spend their money. We just give it to them. They have a contract until 2020. They know exactly what the terms are. So they have to run their business according to their income. If they spend more than they get, not a good way to run a business.
"If I sit in a poker game and I can't afford to be there with the other people, I'll get killed and will have to leave. When I had a race team [Brabham] a few years ago, I used to run the team according to how much money we could spend. And we won the world championship. That's what they don't do. They don't seem to understand that somebody is going to be last."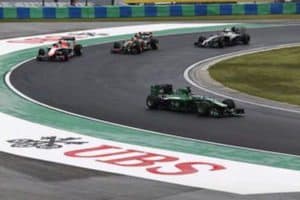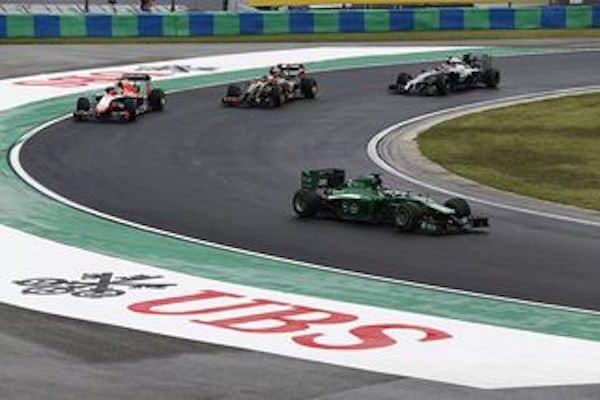 According to BT Sport, Eccelstone chipped in himself by waiving all freight costs and even provided a chartered plane for the staff who will be in attendance. During a recent interview with Press Association Sport, he stated, "They wanted to go, so we've transported them at no cost to them.We've at least helped them to some degree, something we need not have done. We've even chartered another plane to take them. We've gone a little bit over the top, but anyway, we've done it."
Although he has helped the team this time around, Ecclestone is unsure about O'Connell's potential backer claims. In regards to the team coming back next season, Ecclestone noted, "We will have to wait and see. It's all a bit mad at the moment, and what is happening doesn't do a lot of good for Formula One."
Have a crowdfunding offering you'd like to share? Submit an offering for consideration using our Submit a Tip form and we may share it on our site!