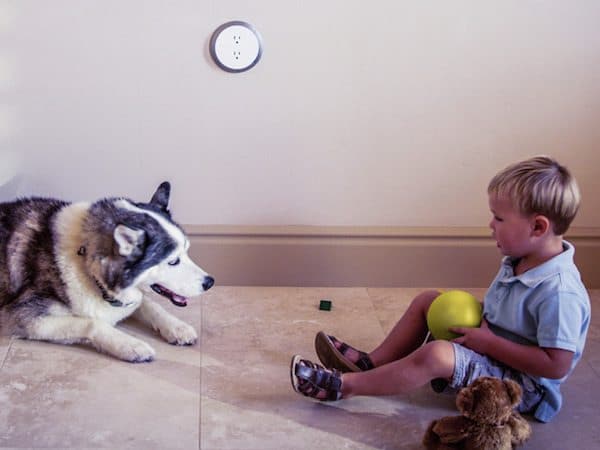 San Diego-based Brio launched a crowdfunding campaign on Kickstarter this week to raise $50,000 for its new self-titled safe and smart power outlet. Within only two days, the project reached over $42,000.
Brio Safe provides wall-to-wall peace of mind in the home by defaulting the everyday wall outlet to an 'off' state. The second product, Brio Smart, has app-enabled embedded wireless technology that allows it to communicate with sensors for smoke, carbon monoxide and flood protection. As an innovator in multi-functional home safety, the company is committed to delivering a transformative safety net of smart technology to your home.
A standard 120V electrical outlet is constantly in the 'on' state, actively transmitting a dangerous electrical current to all wall outlets at any given time. According to the Electrical Safety Foundation International (ESFi), every month nearly 200 children are treated in hospital emergency rooms for electrical shock or burn injuries caused by tampering with a wall outlet. It is also reported that 70 percent of child-related electrical accidents occur at home. By using patented micro-controller technology, Brio outlets sense when an object is plugged in and turned on, therefore requesting the electric current from the wall.
Installed into the wall, Brio Safe replaces existing electrical outlets and features a sleek, round design to emulate Brio's modern take on an outdated technology. The innovative round, beveled design reinvents the traditional wall outlet, and enhances a home's décor, while providing a new level of smart and safe home protection.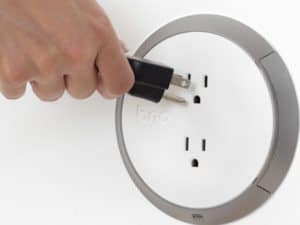 Spokesperson of Brio, Jocelyn Painter, stated, "Brio aims to change an archaic way of thinking about electricity in the home. The outlet system we currently use now has been in place for more than 80 years and no one has ever questioned it. We really want to transform the relationship people have with electricity in their home – from fear to trust. We believe that no one should have to worry about the dangers their electrical outlets pose to their loved ones."
Brio Smart will add flood, fire and carbon monoxide detection to the Safe model. Brio Smart works with connected home technology, bringing the home together by collecting information from active sensors around the house and sending the information directly to the consumer's smart phone. Brio Smart creates a "Home, Safe Home" environment for consumers, in and out of their homes.
Backers have the opportunity to pledge for Brio outlets and pre-orders will be available to the general public via the Brio website after the campaign closes. Brio expects to fill pre-orders by May 2015. The campaign is set to close on December 18th.
___________________________________________________________
Have a crowdfunding offering you'd like to share? Submit an offering for consideration using our Submit a Tip form and we may share it on our site!