The Center for Competitive Politics (CCP) today filed a complaint with the Federal Election Commission against Mayday PAC, the self-proclaimed "SuperPAC to end all SuperPACs," founded by Harvard Law Professor Lawrence Lessig. The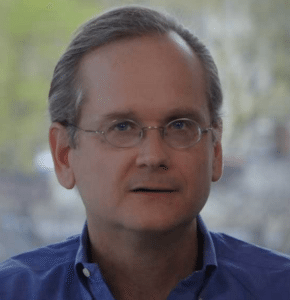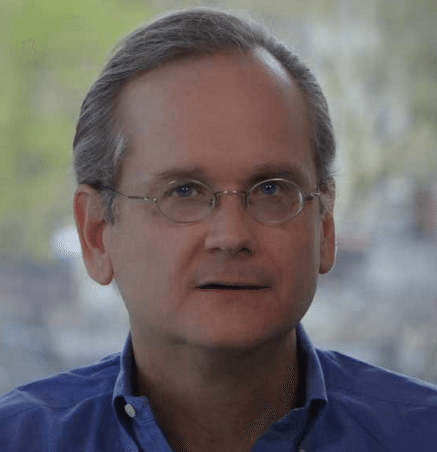 complaint documents that at least twelve Mayday PAC television ads, radio ads, and mailings failed to comply with federal disclosure laws by not including required disclaimers.
CCP President David Keating said, "Campaign finance laws are too complex, and now we have proof. If a Harvard law professor can't figure it out, what hope is there for the average person who wants to form a political group?"
Most of the faulty ads were done during the group's $1.6 million losing effort to support Jim Rubens, who received just 23% of the vote in his campaign against Scott Brown in the New Hampshire Republican Senate Primary. However, the complaint notes that many of the ads the group ran during other campaigns or through other mediums, such as online or by phone, are not available on the group's website and may also have illegal disclaimers.
Mayday PAC, which raised over $10 million this election cycle, is the brainchild of Professor Lessig, the Roy L. Furman Professor of Law and Faculty Director of the Edmond J. Safra Center for Ethics at Harvard University. In 2012, he testified to Congress, saying "I am a strong supporter of disclosure legislation," yet his Super PAC repeatedly failed to follow these very laws.
"The hypocrisy is stunning," added Keating. "The Mayday PAC board and advisors constitute a who's who of advocates for more speech regulations, yet either they didn't understand the already complex law or they simply ignored it. If it's the latter, what Mayday PAC seems to be saying to the public is that if you are big enough, and have the 'right' advisors, and care enough about campaign finance regulation, the law doesn't apply to you. The FEC should make crystal clear that the law does apply to groups such as Mayday PAC."
The complaint makes the point that Mayday PAC's violations were not "a victimless error. By ignoring the disclaimer requirements, Mayday PAC was able to include substantially more substantive speech than was afforded to other speakers … Mayday PAC saved approximately 10% of its [radio] advertising costs compared to other non-candidate speakers. This amount is not trivial. Mayday PAC's FEC reports state that $266,783 (not counting production costs) was spent on these ads."
The complaint noted that CCP opposes on First Amendment grounds some "of the disclaimer requirements violated here."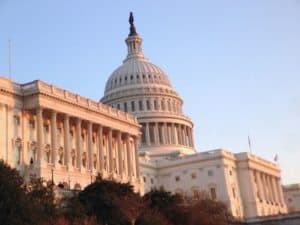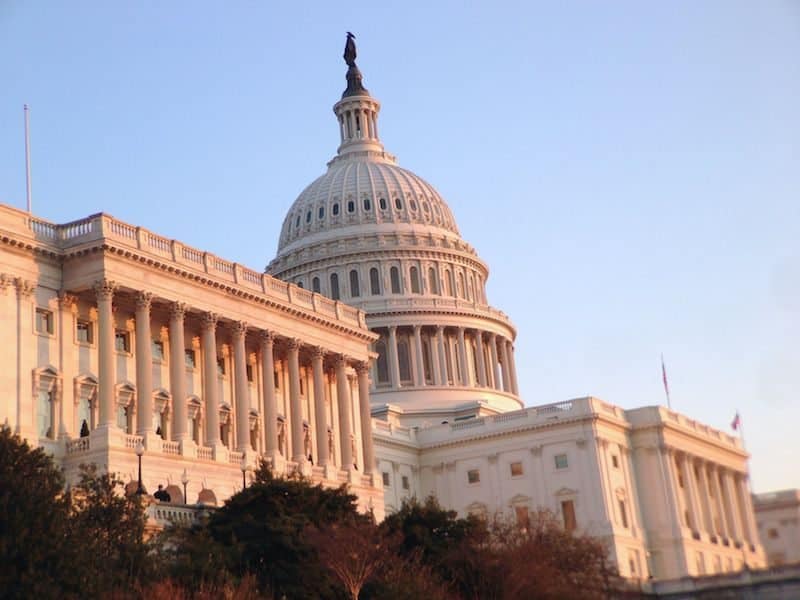 Disclaimers, for example are unnecessarily long, "such as the senseless need to speak the word 'advertising' instead of 'ad,' or the requirement to specifically say both that a group paid for the ad, and that it is 'responsible for the content of' it, and thus use valuable airtime that could otherwise be used for a substantive message."
"Should Mayday PAC wish to challenge the constitutionality of some of these absurd disclaimer requirements, our legal team would be happy to consider representing them," offered Keating. "Better yet, Mayday PAC should join our call to simplify campaign finance laws and scrap unnecessary or confusing requirements. The real corruption in our system is that the law makes it impossible to speak about candidates without hiring lawyers to guide you through the legal maze."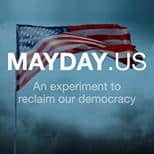 The complaint warned that "no matter how silly or pointless these hyper-technical disclaimer requirements may seem, the law is the law. Across the country, in every election year, thousands of speakers-many of which lack the multi-million dollar budgets of Mayday PAC or the legal expertise of its founder and staff-are expected to, and do, comply with these laws, often at great financial cost. Especially for small organizations, these requirements impose tremendous stress upon officers, directors, and treasurers."

Keating urged,  "Mayday PAC to come clean and submit to a voluntary full audit by the FEC or conduct an independent internal review of its compliance with the law, and voluntarily report any additional violations to the FEC and the public. If the organization was unable to comply with relatively straightforward disclaimer rules, it may also have violated more complex requirements."

Sponsored Links by DQ Promote