CommunityLeader, Inc., a technology and service leader in the emerging crowdfunding industry and Breakaway Funding, LLC, a new crowdfunding portal platform announced the joint publication of "Community Banks: Sink or Crowdfund"— a whitepaper for community bankers on how to leverage the changing landscape in the private securities market to the benefit of Community Banks. The paper presents a framework upon which to implement a community-based crowdfunding strategy.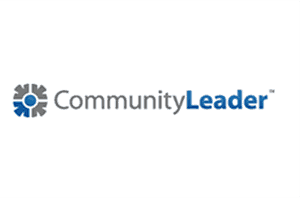 Co-founder and CEO of CommunityLeader, Joseph Barisonzi, stated,"Community Banks have a real opportunity to seize the principals of crowdfunding, the deregulation of the JOBs Act, and leverage new technologies to gain a competitive advantage in the market. This third in the whitepaper series provides a road map and critical considerations for a Community Bank to take action."
"What we've written in the paper is that savvy financial service executives are beginning to grasp that there is much less a risk in crowdfunding than most bankers expect. The smart ones realize that community banks are at a crossroads," co-author, Kim Kaselionis, explained. "Industry statistics for community banks in the U.S. are pretty stark, their numbers have declined by 50% in the past six years."
Kaselionis is the former CEO/Chairman of Circle Bank, where she led the Northern California Community Bank to 53 consecutive profitable quarters and developed the brand from a single-branch bank to one with six locations, managing more than $300 million in total assets. She launched Breakaway Funding to support community banks in leveraging both existing and new securities regulations associated with the opportunities made possible through crowdfunding.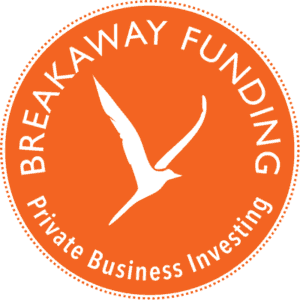 CommunityLeader is the premier provider of compliant platform solutions for the online solicitation, sale and support of private equity and debt securities. CommunityLeader's integrated white-labeled technology and services platform is used by many of the leading crowdfunding sites in the United States. "Community Banks: Renewed Purpose and Survival through Crowdfunding" is the third of a three part publication series directed at community banks. Part 1 — "Community Banks: Renewed Purpose and Survival through Crowdfunding" provided community bankers with the framework to build a case for immediate implementation of a crowdfunding strategy.

Part 2 — "Crowdfund 101 for Community Bankers" presented an introduction to crowdfunding and its emergence as a key vehicle in the funding industry including the definition of crowdfunding, a historical overview, current and predicted market trends, and a review of the basic concepts relevant to community banking. This third and final part presents a decisive argument for community banks to engage in crowdfunding immediately.

Sponsored Links by DQ Promote