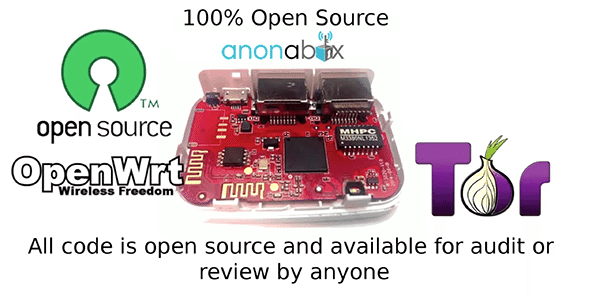 Earlier this month, creator of the infamous tor hardware router anonabox, August Germar, turned to Indiegogo to raise funds for the project after dealing with some drama (and suspension) on the platform's competitor Kickstarter.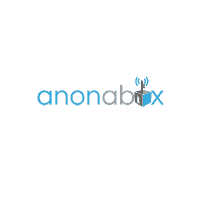 While it had a great start on Indiegogo, and even raised its initial goal of $13,370 within a couple days, the campaign has stalled and is currently sitting at $29,819. These numbers are extreme low, especially after the project raised $585,549 on Kickstarter.
The lack of support on Indiegogo might be linked to the recent drama that the anonabox experienced on Kickstarter and Reddit, following Germar's allegedly false claims about the device. As previously reported, Germar stated that his team had built a "custom" board and case for their miniature router over four years of development. Those who questioned the project quickly found out that the team had only bought an off-the-shelf case from a Chinese supplier and merely increased the flash memory.
The criticism against the project became so severe that its total funding was actually going down rather than continuing to go up. Many backers pulled their pledge faster than others could make them. The comment section became filled with users accusing the campaign of being a scam while others asked Kickstarter to pull the plug, which it eventually did.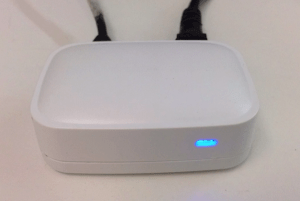 The anonabox team addressed the drama on both the crowdfunding platform and online community (sort of) and wrote,"We first made a Kickstarter project for this. Our primary goal was to attract attention from developers who wanted to polish the code and bring a device like this to people who needed it, and maybe even have some fun along the way. We had never done a crowdfunding project before, but thought the visibility of the site would help draw attention to the project from the developer community.
"Turns out, most of the people who saw it just wanted the device, but we got a lot of input from developers and the Open Source community as well. We never dreamed there would so much interest in this idea! We are happy we were wrong because now the attention and feedback we received was enough to make the device better than ever. The Open Source community rose to the occasion, and concerns were raised about the code for the operating system and configuration.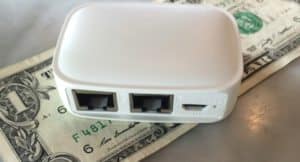 "Whereas the version posted was a plain vanilla proof of concept for developers like us to work on all the feedback allowed us to make the software better than ever too, and now we have an extremely secure updated version of the software and configs based on an updated version of the Open Source project called P.O.R.T.A.L, which is audited and maintained by one of the most respected members of the security community known as the grugq. We are also incorporating many ideas implemented by Jacob Applebaums work on the Debian branch of the Tor hardware router project to make sure it is as secure as possible."

They then added, "Our initial plan was to find people who wanted to work with us on a project to develop these devices, we asked for $7,500 and received 80 times that amount. With this money came an overwhelming influx of support and assistance, as well as scrutiny and criticism, all of which have been helpful in reshaping this new launch of a finalized, polished version of the product."

Apparently, no one seems to buying the team's "promises" that the device is updated and better than ever. Despite this, the project will at least be walking away with at least 233% of its goal on December 8th.

Have a crowdfunding offering you'd like to share? Submit an offering for consideration using our Submit a Tip form and we may share it on our site!

Sponsored Links by DQ Promote