Earlier this year, San Carlos, California based Logbar launched a crowdfunding campaign on Kickstarter to raise only $250,000 for its product, Ring Wearable Tech. During its time on the global platform, the accessory quickly surpassed its initial goal and scored $880,998 from 5,161 backers.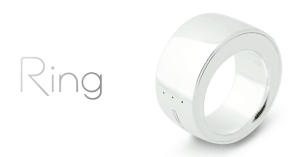 As previously reported, Ring allows the wearer to use gestures to control just about anything and wants to "shortcut everything;" from typing a text to controlling home appliances.  The product is expected to be compatible with iOS, Android and Windows Phone (coming soon).  It is also compatible with Google Glass and smart watches such as Pebble.
When you wear the Ring (on your index finger) you just tap the touch sensor and then, using Bluetooth Low Energy (BLE) make the "ultra small finger gesture".  The device will deliver impressive functionality out of the gate but of course there is an SDK for iPhone and Android developers so they can create whatever input they want.
Unfortunately, critics have been constantly attacking the product  Tech In Asia reported that backers received the finished product in October, instead of the campaign's estimated delivery in July. This sparked  initial doubt and even refund requests before some backers even set eyes on their own Ring.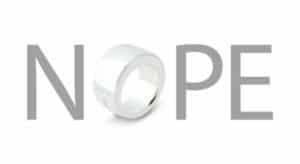 Gizmodo, which doubted Ring from the start, used it as an example of why not to trust Kickstarter videos, complete with the word NOPE at the top of the page (with Ring spelling the O). In a recent video that was posted on YouTube, Snazzy Labs called Ring the "worst product ever made."
During a recent interview with the media outlet, CEO of Logbar, Takuro Yoshida, stated,  "Gizmodo made fun of us as soon as we started our Kickstarter  campaign, saying it was impossible, we don't believe it, it's vaporware – we got a lot of those comments, people telling us we couldn't do it. It was very, very hard, and we faced a lot of obstacles – but we made a real product. We know it isn't perfect, but its' real."
Yoshida noted that the criticism is necessary to the process and he believes that many of the "haters" are using their Rings incorrectly. He shared, "When you first tried to use a keyboard, you had to look at every key before you pressed it. After a while, you learned how to type without looking. Ring is the same. You need practice to use it, and we also realize that we need to publish more information about how to use it correctly. It's hard to explain by video or words, and I wish I could show people how to use it properly face-to-face."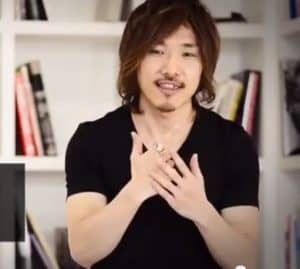 Responding to also Snazzy Labs' video review, which claimed that just 5 to 10 percent gesture accuracy, Yoshida explained, "If I could teach backers how to use Ring the right way, and if they still think its useless, then I want to remind them that this is just our start. We want to improve Ring together, so we welcome the feedback, good and bad. People only see the criticism, they never see the nice stuff. We get a lot of love."

In regards to the Ring's future, Yoshida revealed that his team has been updating its accompanying app every week, but thats pretty much the only update about what's to come.

He also admits that it's been one hell of a learning experience. "Four months was too short, and we had to hurry up to make it. A lot of unexpected things came up that we couldn't foresee, but that's the nature of hardware. Hardware is tough, but there are a lot of possibilities that web services and standalone apps cannot achieve. If we succeed, the potential is enormous.

"We're developing new firmware for Ring and all users will be able to update it soon from the app," he says. "This update helps users do gestures more easily and accurately. We will keep updating our app every week and I want backers to know that Ring is improving every day."

He then added, "We will never give up. Our journey has just started!"

Have a crowdfunding offering you'd like to share? Submit an offering for consideration using our Submit a Tip form and we may share it on our site!

Sponsored Links by DQ Promote