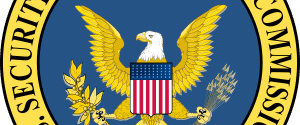 Recently the first funding portal was cited by the SEC as not abiding by Rule 506(c) in regards to confirming investors were accredited.  Rule 506(c) is from Title II of the JOBS Act and refers to accredited crowdfunding and the ability to advertise or promote certain private placements.  The SEC determined the site had acted as an unregistered broker-dealer and violated the securities laws by generally soliciting U.S. investors both before and after Title II of the JOBS Act was implemented back in September of 2013.  While the penalty assessed was not excessively onerous it made industry participants take note on the seriousness of possible violations.
The law firm of Ellenoff, Grossman & Schole recently sent out a note to clients and followers stating; "Since the passage of the JOBS Act, the SEC, states and FINRA have been closely monitoring accredited investor crowdfunding platforms".
The missive recommended;
The ability to respond quickly, credibly and effectively to regulatory inquiries depends upon recordkeeping. Platforms should therefore not only implement and maintain recordkeeping policies but also test that the information is readily available if requested on short notice. Records to preserve should include investor and issuer information in secure format; all agreements among parties, offering materials and subscription documents.