California-based real estate crowdfunding platform, DiversyFund announced on Tuesday (December 9th) that its website is going to be getting a new makeover.

While discussing more details about the platform, founder and CEO of DiversyFund, Craig Ceceilio stated, "Thanks to our current users' feedback, we have launched a yearlong plan through a series of initiatives to optimize the development of the backend user profiles."
The changes that will be implemented in the first round will feature:
Personalized portfolio management.
Virtual documentation for all invested in offerings which will include closing packages, monthly servicing statements, etc.
Live chat to get real time answers for your questions on each offering.
Online wiring options to 3rd party escrow accounts.
Virtual document signing throughout the life of the each and every investment.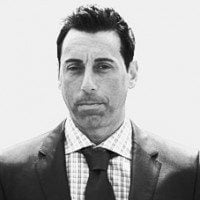 The DiversyFund team is currently in the final stages of tying up loose ends and is set to launch on time.  Cecilio then noted, "Right now we are not seeing a huge demand for a mobile app, but we anticipate this happening over the course of the next year or two. Until then, we've launched a double opt-in option for investors to receive texts notifications of newly posted offerings. The notification will allow for smartphone users to access our mobile friendly platform to view investments on the way to work, during lunch, and more importantly, on vacation."
After over a decade of experience in real estate investing, CCFG Investments launched DiversyFund earlier this year with the vision to create an easier process for current accredited investors to review live investment offerings as well as tap into new individual and institutional investors looking to invest in quality real estate investments. They currently provide investment offerings in the state of California.