A new crowdfunding cooperative has donated 1 million equity shares and full marketing support to help people fund their own projects. Anyone with a sustainable project can participate as a sustainability partner or by funding their own projects.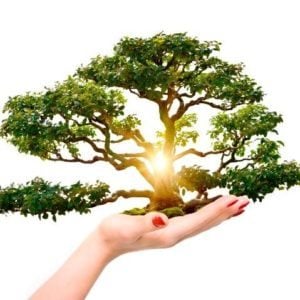 Sustainability Partnerships, located in Los Angeles California, comprised of a non-profit, a Pay It Forward company, individuals, foundations, companies, and agencies. The inspiration behind this cooperative platform stems back to an inspiring 1978 vision about sustainability. Crowdfunding cooperative makes funding easier for project owners by building and providing crowdfunding platform, PR and marketing to help visionaries share their projects with more people. Project owners also share from 1 million equity shares available as incentive for audiences to donate to their project.
The cooperative also helps project owners to partner with other sustainability dreams and causes and reach 1,000's of media reporters like NBC, FOX, KCAL, and so on; expand their audience to millions of people to help more people, participate in and offer jobs and compensation programs to their audience; add their sustainability dreams to a growing cooperative of sustainability partnerships; radio interviews to promote their sustainability dreams and causes and add a testimonial on the platform's landing page with a link pointing to participant's CrowdFunding page; receive a warm welcome in a worldwide cooperative press release to ABC, CBS, New York Times, and so on. 
The 1 Million shares incentive and support systems described above are good cause for certain project owners to turn to CrowdFunding Cooperative as their preferred funding platform. The following four people share typical examples of projects being funded by CrowdFunding Cooperative.

Dan Young owns and operates a 300 acre farm which has been in his family for three generations since his grandfather founded it back in the days when food was still organic. Unfortunately Dan's farm has ended up almost entirely controlled by a chemical GMO super structure. Dan's project with CrowdFunding Cooperative is to reclaim his 300 acre farm from the banks and GMO corporations so he can convert it into an organic farm destination with community amenities and empowerment centers for humanity.
Currently Dan works 16 hours daily between truck driving and working his 300 acre farm just to pay his costs and avoid foreclosures. Dan has decided to use CrowdFunding Cooperative as a means to fund his project by sharing his story to a larger audience to help him convert his 300 acre farm into an organic farm destination with community amenities and empowerment centers for humanity.
Dan has a detailed business plan and road map to show modern farmers how to break free from enslavement to GMO corporations. Dan also wants his 300 acre farm to serve as a learning center for aquaponics, permaculture, rain water catchment, black water bio fertilization systems, grey water bio fertilization systems, sustainable housing, Integrity living, affordable homes, green businesses, shared cooperative community profit sharing, support systems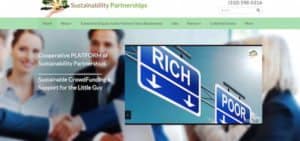 Sandra Rose in Kentucky wants to convert one acre into a truly green and self sustaining tourism destination. She has a brilliant business plan to provide eco tourism, hospitality and hands on learning centers to her local community. Steve Sande is introducing a breakthrough in electricity. He has a technology that creates clean electricity. Chris Link is raising funds to help pay for a friend's cancer treatment.

Basically, it's a means of bringing support and funding for the little guy and offers sustainability for all. The goal is to provide a cooperative platform of sustainability partnerships to support sustainability geniuses and breakthroughs via participating partnerships, individuals, companies, non-profits, causes and agencies.

Sponsored Links by DQ Promote