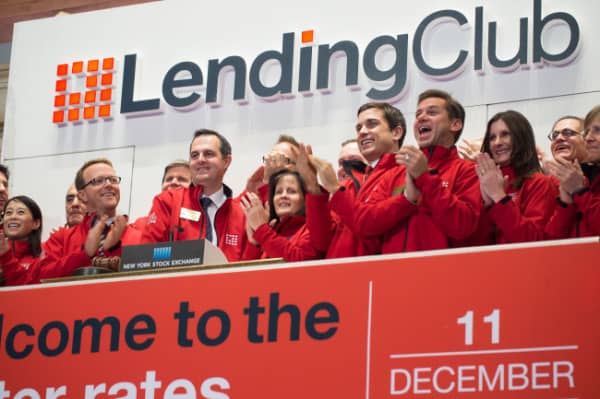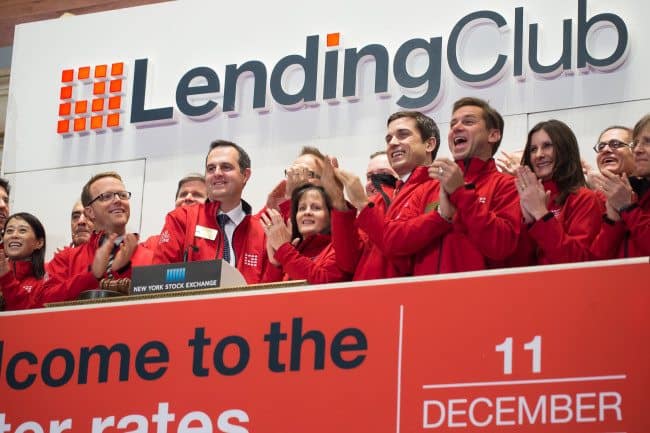 Marking another watershed moment for crowdfinance, the initial public offering of Lending Club (NYSE: LC), the world's largest online P2P ("peer-to-peer ") marketplace connecting borrowers with lenders, was priced on Wednesday at $15 per share (a $5.4 billion valuation) – far above its pre-roadshow expected range of $10-$12. Surging in the aftermarket, the P2P giant closed its first trading day at an $8.4 billion valuation – larger than most banking establishments.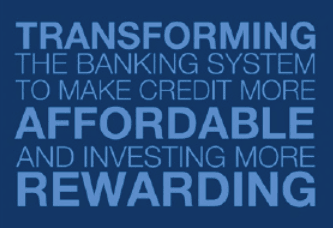 The success of Lending Club's IPO signifies that there is as much institutional demand for its stock as there is for its listed loans. With all kinds of financial institutions cashing in on marketplace lending, I started thinking about the disenfranchised retail investor who is typically shut out of hot IPOs and higher yielding private debt.
While I usually use high profile IPOs as a way to illustrate economic injustice and vent about the public markets being nothing more than an exit strategy for the financially privileged, Lending Club's IPO is an exception. The platform known for helping smaller investors access higher interest bearing loans should be commended for democratizing its IPO allocation and giving its community of retail lenders the ability to participate in its IPO through a direct share program. In a December 2011 article I implored Facebook to implement a similar direct registration strategy, stating that;
"if Facebook sold just 1 share of its stock to each of its members, it could raise in excess of $30B or three times the amount that its bankers would raise by placing it in the hands of their favorite institutional clients."

Facebook took the traditional path and wound up with flippers. Lending Club, on the other hand, will likely end up with a more supportive shareholder base.
Regardless of how its shares trade, Lending Club's IPO will undoubtedly bring vast mainstream awareness to the industry. Many more retail investors and financial advisors will come to embrace this higher yielding fixed-income diversifier. This, alone, will have enormous implications for income-starved seniors and those struggling to save for retirement in today's near-zero interest rate climate.
With the fed keeping interest rates artificially low, U.S. households continue to lose billions in interest income. Hardest hit are retirees who are most dependent on interest income for basic living expenses. According to a November 2013 McKinsey Global Institute report, over the last six years, seniors 65-74 years old lost on average $1,900 in annual income while those 75 and older lost $2,700.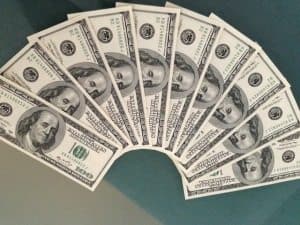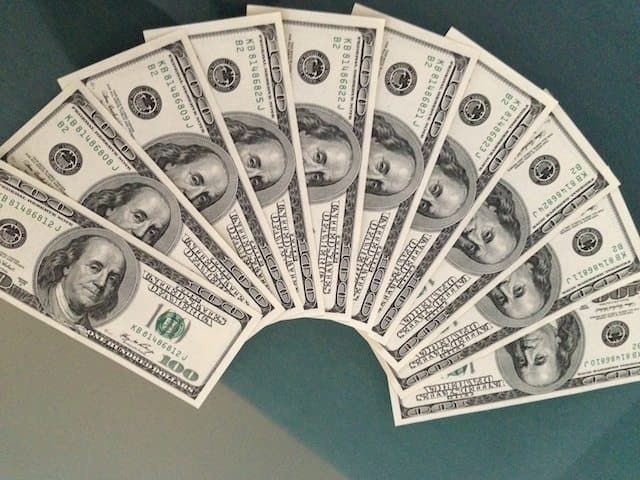 In a recent Wall Street Journal op-ed penned by Charles Schwab himself, he estimates that $58 billion in annual interest income was lost by America's seniors since 2008. This is capital that, according to Schwab, would have boosted US GDP by $115 billion a year or .7% and added approximately 700,000 new jobs.
Had seniors been invested in P2P, where annual returns average in excess of 8%, instead of watching their savings dissipate, they could have been helping create jobs. Now that is food for thought.
Retirees aren't the only ones suffering. Even working Americans, striving to build their nest eggs, are feeling the pain.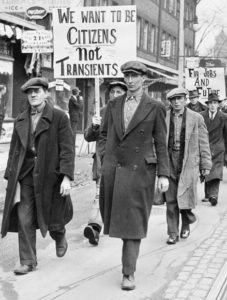 According to the Employee Benefit Research Institute, a staggering 83% of the nation's poorest are at risk for running out of money, with 66% of workers having saved less than $50,000 for their retirement, and 28% having saved less than $1,000. Even more chilling, these assumptions are based on people earning 8% above inflation each year on their stocks and about 2% above inflation on their bonds — net of fees. Given that conventional fixed income asset classes haven't yielded 2% above inflation in a long time and retail has, for the most part, fled the volatile equity markets, this forecast is alarmingly over-optimistic. Adding fuel to the fire, with social security on the brink of insolvency, America is facing a retirement crisis of epic proportions. One that I fear could make 2008 look like the roaring twenties.
But there is hope. According to self-directed IRA and crowdfinance expert, James A. Jones, P2P investing through self-directed IRAs can help solve America's imminent social security default. Applying the 'Rule of 72' (which is basically states that dividing 72 by the annual rate of return will provide a rough estimate of how many years it will take for the initial investment to double), Jones estimates that the average P2P portfolio will double approximately every seven or eight years – even less when you factor in tax-deferred growth by investing through a self-directed IRA. Not bad considering it would take more than 30 years for the typical CD investment to double!
As the industry's first IPO success story lures the masses to the promising world of P2P, only history will reveal if it was the catalyst that thwarted a looming retirement crisis.
____________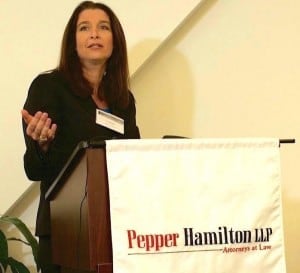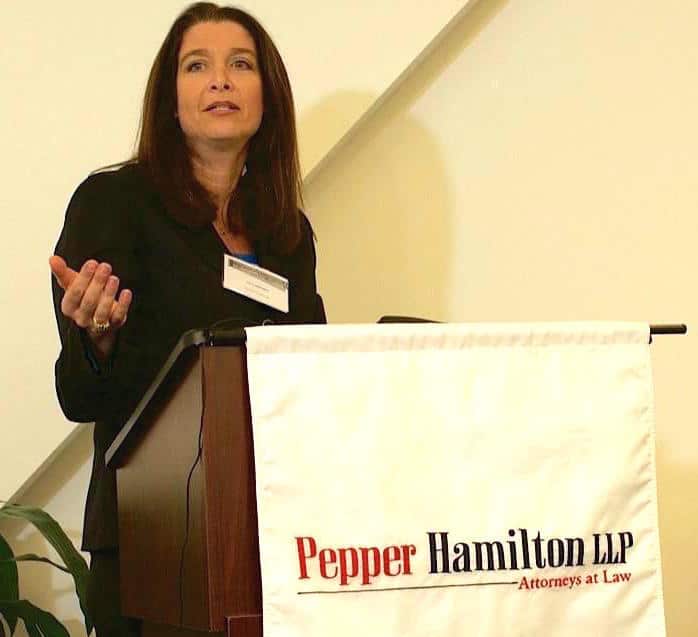 Dara Albright is a recognized authority, thought provoker and frequent speaker on topics relating to market structure, private secondary transactions, next-gen IPOs, P2P and crowdfinance. Albright has held a distinguished 22 year career in IPO execution, investment banking, corporate communications, financial marketing as well as institutional and retail sales. She is a visionary who continues to introduce rising asset classes and crowd-structured financial products to the Wall Street community.

Through her NowStreet blog, Albright was one of the earliest voices covering the JOBS Act and advocating for greater democracy in the equity and credit markets. She produced the very first crowdfunding conference in January 2012 which was headlined by key JOBS Act architects: Congressman Patrick McHenry and Dave Weild. That event helped birth the crowdfinance movement and led to the founding of the industry's trade and leadership organizations. In 2013, she co-founded LendIt which went on to become the largest and most recognized global p2p & online lending conference organization. Some of the most prominent figures in the financial industry as well as the legislature continue to participate in Albright's events. Her leading-edge articles that have helped shape the direction of the crowdfinance industry can be found on Equities.com, Crowdfund Insider, Seeking Alpha, Investing.com and Business Insider. She has been featured in Forbes, ABA Banking Journal, Thestreet.com, Private Wealth Magazine as well as in a number of leading industry trade publications. Albright continues to help issuers, investors as well as financial service providers across the globe capitalize during this unprecedented period of financial industry disruption and regulatory reform.

Sponsored Links by DQ Promote