RateSetter has moved from 3rd to 1st to be at the forefront of the fintech revolution as it breaks into 2015 
RateSetter will be ending 2014 on a high, confirming its position as the UK's largest peer-to-peer (P2P) lender, turning a profit and having been recognized as one of the country's most promising high-growth technology companies in the Government-backed Future Fifty program.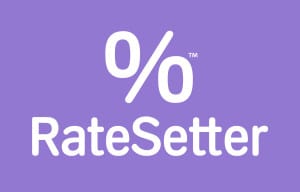 RateSetter transformed the industry with its Provision Fund on its arrival in 2010 and has continued to set milestones at a furious pace in 2014. RateSetter began to break away from the pack in the early part of the year, when it became the largest lender by monthly volume in March. Since then, it has stormed ahead of its competitors, having loaned £278m in the year to date – over £20 million ahead of its closest rival and just last week surpassed £10m in interest paid to lenders.
Chancellor George Osborne's public endorsement of P2P throughout 2014 has helped bring the sector into the mainstream. HM Treasury's Consultation on the inclusion of P2P within ISAs and the Autumn Statement announcement of tax relief on bad debt for P2P lenders reflect the government's warm embrace of the sector this year. According to Nesta this has helped drive industry growth of 107% (219% growth for RateSetter).
Lending Club's impressive debut on the New York Stock Exchange has also built even greater confidence in the sector, consolidating P2P's position as a genuine rival to financial institutions.
For RateSetter, the landmarks have not stopped there. In March 2014 they created the first partnership with a major mobile provider (giffgaff, part of O2) and in July the P2P platform became the first in the world to be risk-rated by the ratings and research agency FE, with a risk score of 1 – which is similar to cash accounts. The lender also ushered in its fourth birthday by becoming the first retail P2P platform in the world to do business in Australia. And lastly, just this month, RateSetter took on the loans of another P2P platform Gradurates – a first in an industry which will likely see further consolidation in the future.
Reflecting on the year gone by, RateSetter co-founder and CEO, Rhydian Lewis said: "This has been a breakthrough year for RateSetter, having become the UK #1 P2P lender thanks to the belief and support of our customers. While we have been notching up fiscal milestones throughout the year, our recognition within the Future Fifty has certainly been a great end to the year, acknowledging our role within the fintech revolution.

"We owe a debt of gratitude to our customers, without whom we could not celebrate such a triumphant year. We know you don't achieve, let alone maintain, a # 1 position without continually enhancing the experience our customers receive. This is why we are wholeheartedly committed to continuing to deliver the great service and innovation that they have come to expect from RateSetter in 2015."
Sponsored Links by DQ Promote