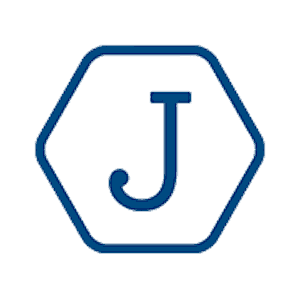 Making money with podcasting shouldn't be hard. With Joyride for Podcasts, it won't be. On Wednesday (December 17th), the monetization and distribution website announced its new platform that makes it dead simple for podcasters to bring creative shows to their listeners, and just as easy for those listeners to financially support their favorite podcasts, interact with other listeners around those podcasts, and receive exclusive, in-app content and rewards.
Alongside tools to discover and listen to more than 100,000 podcasts, Joyride works with podcasters to create custom fundraising campaigns that reach users at the best time and place possible: while they're listening — from the Joyride app or website they're listening on, and with a couple taps of a button.
Co-founder and CEO of Joyride, Jeff Chen stated,"Forty million Americans listen to a podcast at least once a month and with the 'Connected Car' on its way that number is going to skyrocket. There's just one problem: advertising doesn't cut it. Even with 100,000 monthly listeners, independent podcast creators can't break even. With Joyride, they'll be able to reach out to their most ardent supporters and build a community that generates recurring funding to support and improve their shows."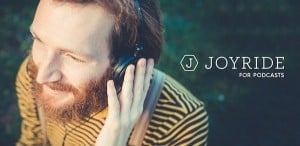 Unlike Kickstarter or other crowdfunding apps, Joyride listeners will provide support on a monthly, recurring basis and receive ongoing rewards directly through the Joyride app and website. For example, all supporters of any tier will gain access to that podcast's Studio in the Joyride app and website, where they will be able to socialize and interact with other listeners and the podcast creators themselves. Supporters will also gain access to exclusive rewards according to their selected tiers such as Google Hangouts, exclusive content, and early access. Personalized RSS feeds are also available to access content rewards on any podcast player.
For its debut, Joyride has signed with a number of initial podcast partners, including Clarkesworld Magazine, Storynory, 5 Minutes With Dad and more. Joyride is available as an Android app, HTML5 mobile site for iOS and on the web. An iOS app will be available in early 2015.