Peer to peer lending platform Proplend has stated they are now approved for inclusion in pension funds.  Proplend is a direct lending platform that targets the secured commercial mortgage market.  In a company note, management states it has recently been approved by pension providers to accept investments from holders of Self-Invested Pension Plans (SIPPs), Small Self-Administered Schemes (SSASs) and other pension funds.  Proplend has partnered with SIPPclub, a firm specialising in SIPPs and SSASs.

"This represents a significant breakthrough for Proplend", said founder and CEO Brian Bartaby. "Pension investors who have historically been able to invest directly in commercial property, will now be able to benefit from the relatively high returns offered by lending to the owner of a commercial property without being taxed. It moves the pension investment lower down the capital structure from being an equity investment, higher risk, to being a debt provider, lower risk. It also opens the way for much-needed funding to reach the commercial property sector. "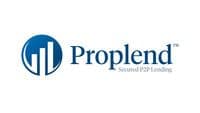 Formed in 2013 in response to the 2008 banking crisis, Proplend states it offers "above-average returns" arranged in three tiers according to the position taken, and therefore perceived risk, in each separate loan. Estimated fixed rate returns can range from 5 per cent to 15 per cent per annum after all fees and default rates have been taken into account. The minimum investment per loan is £5,000.  In the event of a default, all loans are secured by a first legal charge over the underlying property. Proplend also creates a reserve for each loan to cover six months' interest payments.