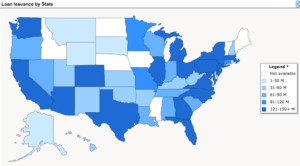 Lending Club (NYSE: LC), the  first publicly traded peer to peer lending platform, continues its expansion across the United States.  The company has shared its platforms is now available for investors based in Massachusetts.  All peer to peer lending platforms must deal with a wide variety of state regulations.  To be able to loan or allow individuals to invest each platform must comply with state laws.  Lending Club, claiming the title of worlds largest platform, just became publicly traded earlier this month capturing an impressive valuation of over 9 billion dollars.  The company states its platform has generated over $6 billion in loan originations since its founding in 2007 and almost $600 million in interest paid to investors.  The most recent quarter, closing in September, saw $1.2 billion in loans indicating pretty dramatic growth.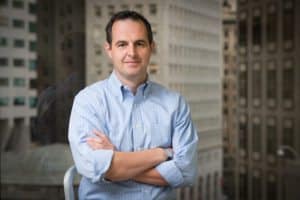 "Today, Massachusetts becomes the 28th state where individual investors gain the ability to invest in consumer credit as an asset class through the Lending Club platform," said Lending Club CEO Renaud Laplanche. "Massachusetts residents have already borrowed more than $150 million through our marketplace, and we are proud to now welcome investors from the Bay State as well."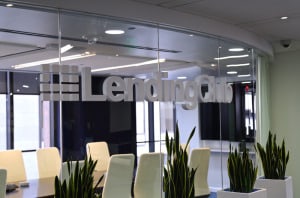 According to Lending Club, investors in Notes on the platform have enjoyed solid returns with historical returns by Grade A-C of 4.74% to 7.98%.  Investors on the Lending Club marketplace can invest in loans in increments as low as $25, to build a portfolio that fits personalized investment objectives. By purchasing Notes that correspond to hundreds or thousands of loans taken by quality borrowers, investors may diversify their portfolios and reduce the impact of a single loan loss. Lending Club states that among investors who own 100 or more Notes of similar size, 99.9 percent have seen positive returns.