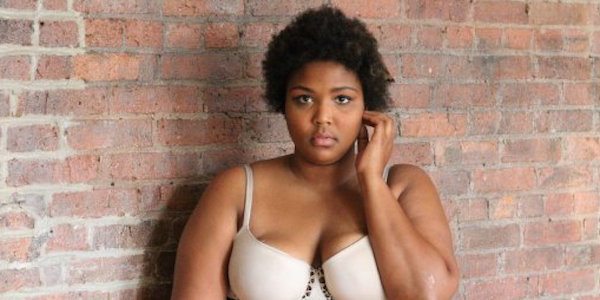 Taking time away from her successful crowdfunding campaign on Kickstarter, co-creators of StyleLikeU and the web series I Am What's Underneath, Lily Mandelbaum sat down with BUST to share details about the project and today's body image issues.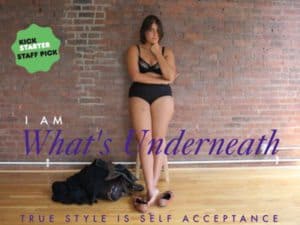 As previously reported by CrowdfundInsider, I Am What's Underneath is a feature-length documentary that strips people down to open themselves up. The film itself will take the viewers with the filming team on their journey across the world and will share powerful stories they uncover along the way.
During the interview, Mandelbaum shared details about the documentary and what viewers will be expecting. "Since the beginning, all of StyleLikeU's content has been about exploring the connection between a person's style and their story. One day, we asked a diverse group of people with authentic, inspiring style, to let us interview them as they take they take their clothing off—and hence the beginning of The What's Underneath Project.
Discussing how they found the subjects for the series, Lily stated, "For [the Kickstarter] specifically, we are looking for people who have an important story to tell – people who have possibly struggled with their self-image or faced prejudice in their lives – but are working on or have overcome their insecurities, and are empowered in their skin at this point."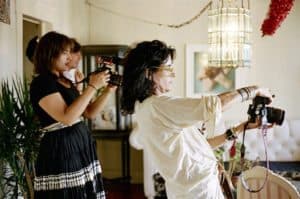 Also sharing which interview stuck out for her, Mandelbaum noted, "[The] one with Melanie Gaydos, who has struggled since birth with ectodermal dysplasia, an extreme, visually- altering skin disorder. She told us that despite all of the suffering she's endured and outcasting she has faced her whole life for how she looks, she would never trade her experiences because they made her the unique, strong person that she is. To us, this is the most empowering concept."
In regards to her ultimate advice to others struggling with body issues, Lily added, "Not to compare themselves to the models they see represented in magazines; to recognize that beauty is vast and comes in many forms; to embrace what they might consider their "imperfections." If they own it, that is what will make them the most beautiful—and unlike anyone else."
With a little over 24 hours until its campaign comes to an end on the crowdfunding platform, I Am What's Underneath has raised nearly $133,000 thanks to over 1450 backers.
________________________________________________________
Have a crowdfunding offering you'd like to share? Submit an offering for consideration using our Submit a Tip form and we may share it on our site!