On Monday (December 29th), UAE real estate crowdfunding platform Durise announced that investors are now allowed to use Bitcoin as a form of payment.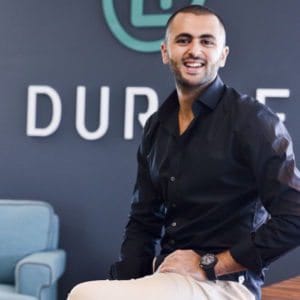 According to Trade Arabia, founder and CEO of Durise Waleed Esbaitah stated, "Although Bitcoin may seem revolutionary to traditional investors this has long been a region that is an early adapter of new technology and new trends. Many of our investors like the idea of Durise because it is tech-based investment and thus it follows that these same investers are already highly literate in all other areas of technology, including, Bitcoin.
"It was a natural next step for us to accept and even encourage payment in Bitcoin as we do not want to deter young, tech-savvy investors by only accepting traditional payment methods. Equally we wish to open the UAE real estate market for international investors who actively adopted Bitcoin as part of their investment currency."
Sharing his own thought about the currency, Esbaitah noted, "I believe that Bitcoin can become a standard means of payment both in real estate and other major investments. Everyone knows how Bitcoin works so it's not a crazy concept anymore, but a reality.
"The same people who are attracted to new ways of doing business are also attracted to new ways of payment, which is why Durise is the perfect option for young tech-savvy investors as well as experienced investors are forward thinking and can see the benefits to using technology to make business transactions easier and simpler in general."