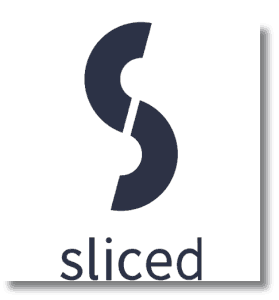 2014 proved to be a strong year for fledgling Sliced Investing, an investment platform connecting accredited investors to hedge fund investments: in November the platform closed seed financing of $2 million to develop new funds for investors and accelerate the platform's growth. Venture capital firms Khosla Ventures, Triple Point Ventures and Data Collective invested alongside technology incubator Y Combinator during Sliced's seed round.
Noted as a "a unique way for investors to access an industry that has previously been inaccessible and opaque" by fintech investor Keith Rabois of Khosla Ventures, "Sliced provides individual investors with the same investment products that have been utilized by institutional investors for years…with minimums as low as $20,000, a broad range of accredited investors can invest through Sliced Investing' s platform, which streamlines payments, tax, and ongoing communication associated with investing in hedge funds."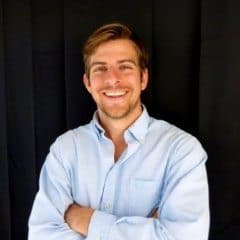 Co-Founders Michael Furlong and Akhil Lodha apply their financial backgrounds from Citigroup and Motif Investing to help accredited investors, who have historically not had streamlined access to hedge funds, gain exposure to the asset class. Using a web platform, investors who sign up for Sliced Investing review and invest in hedge funds, heretofore untapped by the crowd.
"Akhil and I realized that powerful investment tools were only going to a select few investors," said CEO Michael Furlong. "Sliced Investing is opening up the world of hedge funds to a broader segment of accredited investors in an intuitive way."
I had the pleasure of catching up with Furlong over the phone and email during the last weeks; our interview follows:
Erin: What led you to cofound Sliced Investing with Akhil Lodha?  Describe your team and how its experience will lend to Sliced Investing's success.  
Mike: Akhil and I met at the Bay Club in San Francisco over a game of squash. We were discussing how the investment landscape is changing as online platforms make alternative investments (like startups or real estate) accessible for accredited investors. Akhil pointed out the lack of a similar platform for hedge funds investments, which have historically been a robust vehicle for wealth creation but had previously only been easily accessible to institutional investors. We set out to create a solution to give individual investors access in an extremely streamlined fashion, and thus Sliced was born.

In addition to being a top notch engineer, Akhil has a substantial background in financial services. He worked at Citigroup as a quantitative trader and then worked at Motif Investing on their investment team. I worked at Citigroup as a municipal bond trader and then worked at Twilio in sales.

We have also built a very strong team that has individuals with finance, engineering, and startup experience.  Together, we have the technical expertise to build a revolutionary online investment platform, business development skills to attract investors and industry expertise to find top hedge funds.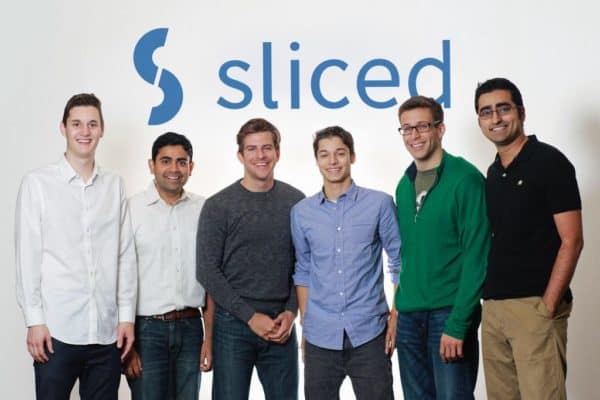 Erin: How has Sliced Investing used its $2M seed round funding to develop new funds for investors and accelerate their growth?  What progress have you noted since November?  What goals do you have for growth in 2015? 
Mike: We are using the proceeds of our fundraising to offer high quality hedge fund investments across different investment strategies and styles. Since November, we have more than doubled both our assets under management and our active user base of accredited investors. During 2015 we hope to get over $10 million in investments through our platform.
Erin: Where do you see Sliced in 5 years? 10 years?
Mike: Just as stock trading was democratized through online platforms like E*Trade or Charles Schwab, we believe hedge fund investing will follow suit. Everyone investing in hedge funds will one day go through an online interface to invest, and we hope to be that single solution. Since Sliced makes the process of investing in hedge funds automated and simple, we want to help increase the aggregate inflows into hedge funds each year, which totaled approximately $73 billion through the first three quarters of 2014.
Erin: Describe what you have learned from your experience and partnerships with VC firms Khosla Ventures, Triple Point Ventures and Data Collective and Y Combinator. 
Mike: Our investors are invaluable resources for us. The individuals we work with at these firms are proven entrepreneurs who understand how to create successful businesses. Having top quality investors means instant credibility within both the financial services and tech industries. They have been incredibly helpful and are a major contributor to our accelerated growth thus far.  We look forward to continuing our partnerships as we continue to scale.
Erin: How will you source deals and generate revenue for Sliced Investing?  
Mike: We source hedge funds through partnerships with banks, funds of hedge funds and through personal relationships. We generate revenue by taking a fee on capital invested through Sliced into our funds.
Erin: Which business/ entrepreneur first viewed you as a mentor?  How has the business developed with your guidance?
Mike: For both Akhil and me, this is our first company that we've founded and we're learning as we go. Akhil and I are advocates of being extremely active operators. We do not have any employee do anything that we haven't already done and understood.
Erin: How does Sliced Investing use data and automation to help drive "smarter" investment decisions?  
Mike: Our goal is to help individual investors add hedge fund investments to their portfolios and understand why they are important components of a diversified investment portfolio. Hedge fund strategies are all very unique and serve different purposes within an overall portfolio. We want to help investors understand which strategy works best in the context of their current investment objectives. We will be using modern technical tools to get access to existing investments within our client's portfolios and then intelligently recommend the right private fund investments for each individual situation.
Erin: Which other platforms do you see competitive or complementary platforms with Sliced Investing? What sets the Sliced Investing brand apart?
Mike: We haven't seen any other platforms that have facilitated hedge fund investments yet, but we imagine they will begin to pop up. We view all of the other platforms focused on democratizing alternative assets as complementary as they help increase awareness of the developing online investment space. Sliced is unique in the asset it provides investors exposure to – hedge funds.
Erin: What have you learned from the startup and launch process? 
Mike: I've learned that developing relationships with your customers and being 100% focused on customer service is the most important thing an early stage company can do. Delighted customers make strong advocates, and we've generated a lot of business through referrals. At this stage, we would rather have happy customers as opposed to a lot of customers, as we believe that the volume will come as we continue to grow, scale and provide returns. Additionally, I am continually surprised at how quickly we can get a product to market due to our technical expertise. We started our company in June of 2014, officially launched in August of 2014, and already have over 750 investors on our platform.
Erin: When we spoke, you mentioned emulating Fundrise's success in real estate.  Please explain why you view Fundrise as a paradigm.  How will you translate these lessons/ solutions into your own financial sphere? 
Mike: We view a number of the Real Estate platforms as being successful so far – Realty Mogul, RealCrowd and Fundrise being a few of them. They each have ways that they have distinguished themselves from one another that we admire. It's too early to tell which of them, if any, will be more successful than the others, and the performance of the specific investments offered on their platforms will likely be a large factor in their success or failure.
Erin: Please opine on the JOBS Act and still-pending final rules for Title III and Title IV Reg A plus.
Mike: The pending final rules of the JOBS Act do not directly affect Sliced. Private funds are exempted from the proposed rule changes that would allow non-accredited investors to make investments into private companies. That said, the JOBS Act did lift the ban on general solicitation for hedge funds, which means that hedge funds can now publicly advertise their funds. This presents huge opportunities for hedge funds, as well as Sliced specifically, to raise awareness about the asset class.
Erin: Who do you see as industry mavericks and mavens, both national and international?
Mike: There are a lot of folks we admire in the investing landscape, but David Swensen's "Yale Endowment Model" is the investment approach we connect with, which suggests that investors should allocate a large portion of their portfolio to alternative asset classes. We hope our investors to more easily emulate this model, thanks to the exposure Sliced provides.
Sponsored