Kickstarter, a longtime user of the Amazon Payments platform, announced today they have decided to stop using the service shifting their business to competitor Stripe.  Amazon, described as an "excellent partner" has been the platform that Kickstarter has used to process "$1 billion in pledges". Kickstarter stated;
"Late last year Amazon decided to discontinue the payments product that we have used. We took the opportunity to consider the best possible partner to process payments for creators and backers moving forward. After careful consideration, we decided on Stripe. Stripe processes payments for Twitter and Facebook, and we've gotten to know their team and product well. We're thrilled to partner with them."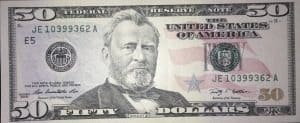 For many campaign backers making a payment via the Amazon platform was a simple, seamless process largely due to the ubiquity of Amazon payment accounts.  According to ReCode, the loss to Amazon is just a "speed bump" but the change will benefit campaign creators as they will no longer have to wait up to 7 days for Amazon approval and no longer will backers be pushed to leave Kickstarter to complete a pledge.
For Stripe this is a clearly a high profile win for the young company.  Stripe has prided its platform on ease of use and processes "billions" for companies of all sizes.  Stripe also accepts Bitcoin but Kickstarter has not indicated if they are ready to accept this for pledges.  Stripe may also be used in a growing number of countries including most of Europe.
Stripe, launched in 2011, sates that its founders experienced first-hand the difficulty of accepting online payments. While the internet was altering all types of businesses, payments "remained dominated by clunky legacy players".  The company has quickly captured a legion of fans for its user friendly approach.  Stripe also lists well known investors in their company including Elon Musk, Peter Thiel and Sequoia Capital.