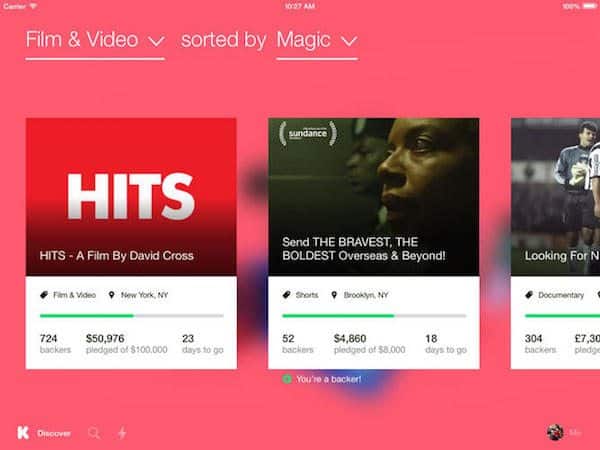 Earlier this week, Kickstarter debuted its redesigned iOS app. This release comes nearly two years after the app first surfaced on iPhones everywhere, and it comes with new features that will draw in more and more backers of the crowdfunding giant's platform.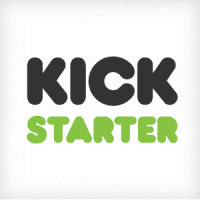 According to Fast Co. Design, the original Kickstarter app for iPhone felt almost like social platform Instagram, showing pictures of upcoming projects through a "long vertical river." Now, Kickstarter's is now being compared to Facebook's Paper, or the Yahoo! News app, which has appealing colors, beautiful animations, excellent use of typography, and navigation that almost exclusively uses gestures.
Brandon Williams, the lead developer of the new Kickstarter app revealed that its redesign was influenced largely by how the app's users were using the original version. He stated, "In the original version you could swipe left and right between Kickstarter projects. And even there was no on-screen cue saying that swiping was possible, we found that 25% of our users swept left and right to navigate between projects. It was such a nice experience, and on so inherent to smartphones and tablets, we decided we wanted to really embrace it in the redesign."
The media outlet also revealed that the new app's design has a few advantages over the old version. It is now considered a much more distinctive-looking app as oppose to Kickstarter 1.0 looking almost like it was designed using an off-the shelf app. The entire UI (user interface) is also not only swipe-based, but consistent in orientation no matter where the user is in Kickstarter's navigation hierarchy. The platform shared that it hopes this will help reduce the cognitive load, letting users lose themselves in the incredible number of ideas, aspirations, and dreams.
Lead designer Zack Sears added, "Our goal of the app is to create a tool to push new designs, branding, UI ideas throughout the company. So instead of using our site as a testing ground for new design ideas, we'd use our apps."
Kickstarter's new app is now available as a free download.