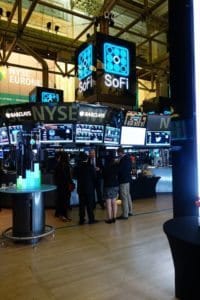 SoFi, an innovative funding platform that has pushed aggressively to tackle the world of student loans, is preparing to offer $313,800,000 in asset backed notes.  The securities will be secured by private student loans.
DBRS has assigned a provisional rating of AA to the Class A-1 and Class A- 2 notes.
According to DBRS, as of December 31, 2014 SoFi had originated over $1.5 billion in loans to over 19,000 borrowers, and since inception, SoFi has only charged off $35,454 in aggregate principal amount of its refinancing student loan product.  The notes were described as having "very high quality attributes" with an average borrower income of approximately $142,000 / year.  DBRS did mention the quality of schools attended had "weakened" as they expand their business.
The peer to peer lender has challenged the traditional norms associated with student loans by applying non-traditional approaches to loan underwriting.  Metrics captured regarding the credit-worthiness of their borrowers have lapped traditional banks.  CEO and founder Mike Cagney stated at one point in 2014, "in nearly 8 years not a single borrower has defaulted on a loan".
Cagney posited last year the possibility of a forthcoming IPO in 2o15.  If the public offer occurs, SoFi will follow in the footsteps of Lending Club and its highly successful offer and OnDeck that listed late last year as well.  SoFi recently started offering mortgages for existing customers leveraging already established credit relationships.