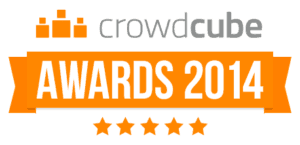 Crowdcube has gotten in the habit of handing out rewards to some of the more interesting and more creative companies that have raised capital via their platform each year.  It is a bit of the "best of the best" sort of thing where individual campaigns are recognized for their accomplishments during the past 12 months. Crowdcube is the largest equity crowdfunding platform in the UK today.  To date Crowdcube has raised about £55 million ($83 Million) since the platforms launch, and if the trajectory holds they should top $100 million this year.
Followers of the platform will recognize many of these young companies.  A brief summary of the winners are listed below:
People's Choice Award: Lend Me Your Literacy"
Crowdcube states they had a phenomenal number of votes in this category.  Lend Me Yor Literacy topped the list.
Pitch of the Year: Zero Carbon Food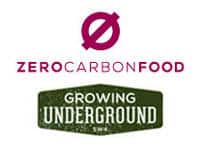 Backed by celebrity chef Michel Roux Jr. and Florette's Managing Director, Zero Carbon Food utilises redundant underground spaces in London to produce leafy greens, herbs and micro greens using LED lights and hydroponics and raised £580,810 from 482 investors.
Entrepreneur of the Year: Pip & Nut
Maker of a range of nut butters which capitalise on the consumer demand for natural, sugar-free and protein rich food, and raised £120,000 from 81 investors.
Coolest Brand of the Year: Chilango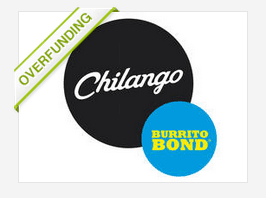 London based chain of seven fast-service Mexican restaurants serving award-winning burritos, tacos, salads and more, which raised £2,035,000 from 709 investors.
Best Video of the Year: SuperJam
An award winning producer of 100% fruit jams created by Fraser Doherty MBE raised £333,020 from 367 investors.
Online Business Award: Hubbub
Provides universities with branded crowdfunding platforms, enabling them to fundraise for student, society and faculty projects and raised £395,470 from 176 investors.
Product of the Year: Wayv Technologies
This company has developed an innovative, highly portable handheld microwave and raised £150,000 from 39 investors.
Environment Business of the Year: The Eden Project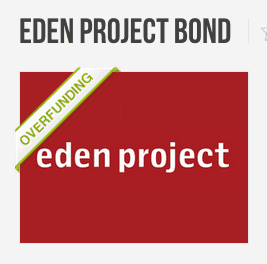 An educational charity and visitor attraction in Cornwall, famous for its biomes housing the world's largest rainforest in captivity and raised £1.5m from 354 investors.
Best Startup of the Year: Powered Now
Aims to help the Field Services industry computerise their sales and administration processes and raised £584,870 from 159 investors.
Tech Business of the Year: Shopwave 
Shopwave enables an iPad to become the hub of retail businesses at point of sale, with an estimated market worth $42bn globally and raised £340,710 from 214 investors.
Service Business of the Year: Lend Me Your Literacy 
An award-winning educational platform which aims to raise literacy standards by showcasing children's writing to a worldwide audience and raised £171,060 from 98 investors.  This company also was the People's Choice winner as well