Earlier this month, Crowdfund Insider reported on Alchemiya, a premium online subscription-based video on demand platform for Muslim entertainment, which launched an equity crowdfunding campaign on Crowdcube to raise £60,000 so that it may expand its already growing services. It was known as the first Muslim media company to debut a public equity crowdfunding campaign.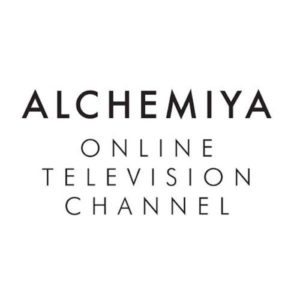 Alchemiya aims to present the world's best content about Muslim life; the positive side, showing the contributions of Islam and Muslim people to humanity, rather than what others see in the mainstream media.
The company's team shared, "Alchemiya is a silent majority: the 99.9% of Muslims who lead peaceful, product lives as citizens of the world. Alchemiya plans to show entertaining, thoughtful and cultured TV programs and films that are fully engaged with the contemporary issues of today, and at the same time remain true to core Islamic values. In addition to serving the Muslim audience Alchemiya also aims to attract growing numbers of non-Muslims across the world, who share similar concerns, values and interests."
Also noting Alchemiya's key audience, the team noted, "Our target market is the ABC1 socio-economic group of Muslims worldwide: educated, English speaking, living in major urban centers.  We call them Global Urban Muslims ("GUMmies"). In 2010 the global Muslim population was estimated at 1.6 billion. We estimate our target market to be 10%, or 160 million people. Our business plan is built on achieving 1% penetration of that target market within 5 years: 1.6 million people at £60 per annum gives a subscription revenue target of £96 million.  Our year 5 targets are revenue of £76 million and operating profit of £12 million.
Now, the video platform has received a certificate from leading Islamic scholars Mufti Barkatulla and Shaikh Haytham Tamim confirming that its crowdfunding campaign on CrowdCube is Sharia'h compliant. Crowdcube has confirmed that this is a first on their platform.
Alchemiya CEO Navid Akhtar announced,"We are proud to be pioneers in combining the principles of Islamic Finance with crowdfunding as a means of financing new businesses. We hope that our example can be used by other start-ups and businesses and actively seek to share our experience with them. Importantly, this makes our project acceptable and attractive to investors who wish to remain within the ethical guidelines of Islamic investing."
Alchemiya Media Limited is a privately held company that was established in 2013 to provide regular, high quality television and films for the intelligent, cultured, creative Muslim.

Have a crowdfunding offering you'd like to share? Submit an offering for consideration using our Submit a Tip form and we may share it on our site!

Sponsored