UK based business lender Funding Circle has reached a new milestone in peer to peer lending.  The 4 1/2 year old company has now topped £500 million in loans that have been provided for over 7000 UK SMEs in need of finance.   It took just shy of 4 years to hurdle £300 million, which they did in July of 2014. Almost £100 million was in the Q4 of 2014 so things are picking up.
Businesses may borrow as little as £5000 and up to £1 million. Estimates, using data from Nesta, claim that over 21,000 jobs have been generated by providing capital to small companies in need.  On the other side of the equation investors are earning interest rates higher than any typical savings account.
In the past 12 months Funding Circle has announced partnerships with Santander, PWC and RBS. Both financial firms will now recommend that some businesses apply for loans via Funding Circle.  The UK government has also been supportive of new p2p lenders by channeling funds from the British Business Bank to P2P platforms and by allowing P2P assets in ISAs.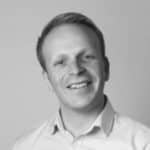 "The demand we're seeing from businesses for fast and transparent access to finance continues to grow exponentially", said James Meekings co-founder of Funding Circle. "Marketplace lending is increasingly becoming a mainstream part of financial services and there is significant potential for further growth over the next few years. We recently announced another referral partnership with RBS, following the partnership we set up with Santander last year. We believe it will create thousands more opportunities for small businesses to access finance, and achieve increased awareness of the alternatives now available within the business community."
Funding Circle shared an example of a borrower, first denied by banks, that raised capital successfully from peer lenders. Geoff Ridgeon and David Massey, owners of the "award winning restaurant", The Exhibition Rooms, based in London, last year borrowed £36,000 from 763 investors to open a second restaurant, Brighton Hill, based in Streatham Hill.

Ridgeon said, "At first we tried to approach the banks, but we were consistently told that lending to restaurants wasn't a priority this year. We were recommended to Funding Circle by a friend, and after checking it out, we decided to apply. It was stress-free and straightforward, but more than anything we found that people wanted to invest in us."

Sponsored Links by DQ Promote