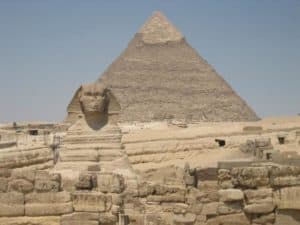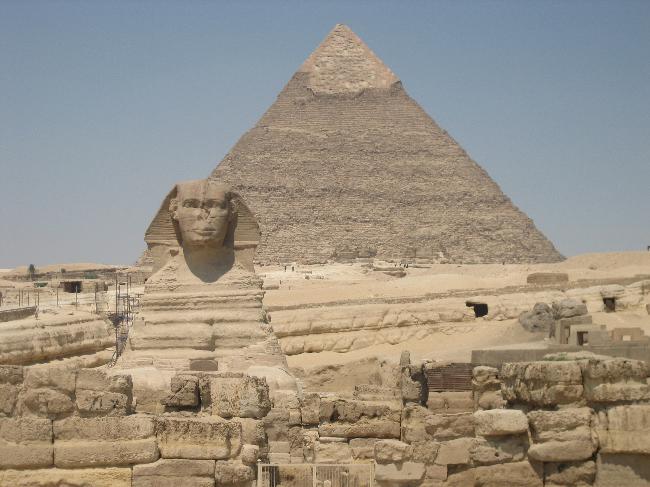 AqarFunder, the first online real estate crowdfunding platform in Egypt, welcomes investors to a bright future for real estate crowdfunding—one that includes a 15-25 percent total return. The Cairo-based company, with an office near the banks of the Nile, leverages technology to connect private investors to a host of otherwise unavailable deals.
"Crowdfunding has real potential to catalyze capital investment in Egypt," says AqarFunder's CTO, Nadin Mustafa. She adds,
For example, in July 2014, over $8 billion was contributed exclusively by Egyptian citizens to finance the extension of the Suez Canal. Arguably, this is the most significant and successful crowdfunding campaign to date. We believe investors are extremely open to this funding model, especially when it is collateralized by hard assets or real estate.
Here's how AqarFunder works: prescreens all real estate offerings on the website, then offers them online to registered users (it's free to sign up), complete with the supporting legal and financial documentation. Properties include retail, office and industrial warehousing options. Registered users can screen real estate deals that align with their specific investment goals and risk tolerance.
After a user runs across an appealing deal, he or she can enter the precommitment phrase, which allows AqarFunder to measure interest in a project. To finalize the investment, users can then jointly commit funds to acquire the property. Each investment has a transaction and management fee, which varies depending on the nature of the property.

If the funding target is reached, users immediately become investors in the project, with investor updates accessible through AqarFunder's website. If the funding target is missed, or the time limit elapses, investors' funds will be returned in full. "Returns come in the form of regular rental streams and capital gains when a property is sold," notes AqarFunder's Investor Q&As, and the company seeks several exit options for investors, from outright sales to leveraged recapitalizations or stock exchange listings, to better the illiquidity associated with traditional real estate investments.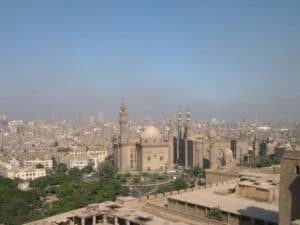 Over the last 10 years, inflation has eroded the purchasing power of the Egyptian pound by almost 50 percent—meaning that the value of one's investments would have had to double just to break even in real terms, notes AqarFunder's website. Compared with other "safe" investments, such as real savings and real bonds,* income-producing real estate stands out as a clear leader, according to the company's website.
Deals in AqarFunder's marketplace undergo an exacting screening process of a three-phase risk analysis: inspecting the property, its documentation and its financial performance. The deal acceptance ratio is about 8 of every 100 opportunities investigated.

AqarFunder's management team includes Hany Gomaa, chairman and founder, who previously ran equity derivative portfolios for two prominent proprietary trading firms in London before joining Brahman Capital Management in Singapore; Anwar El Garhy, CEO and co-founder, who previously held senior management positions at regional investment firms, including ProFinance in Beirut and Dubai Holdings in the UAE; and Nadin Mustafa, head of business development, who has worked at CI-Capital, EFG-Hermes, and Beltone Financial, specializing in regional markets and developing strong relationships with global institutions such as Merrill Lynch. AqarFunder's legal advisor is Sarie-Eldin & Partners, and its external auditor is EY.
The sole woman listed on the company's management team, Mustafa also reflected on women in entrepreneurship, both in Egypt and globally:
As a working woman in a male-dominated field, I think there's always this desire to compete and prove myself. However, I don't think this is an issue which only applies to Egyptian or Middle Eastern women. Furthermore, Middle Eastern societies are extremely classist, and I think we should bear this in mind when discussing gender roles. Today, women in the region are assuming active leadership positions. Companies like www.style-treasure.com, NOLA cupcakes and Azza Fahmy, to name a few, are very successful businesses founded by strong, intelligent women.
Mustafa adds,
It's an exciting time to be where I am, doing what I'm doing.
*Assumes investment of EGP 1,000,000. Initial rental yield of 7.5 percent with annual escalation of 5 percent, and stable cap rate. 10-year government bond yield of 15 percent, and deposit savings rate of 6.5 percent.

Sponsored Links by DQ Promote