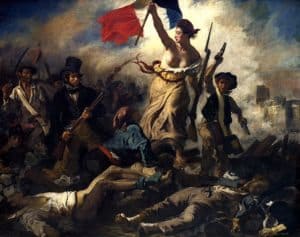 Reading the FT's recent (29th January) piece by Tracy Alloway and Emma Dunkley entitled 'Rebranded P2P revolutionaries form ties with traditional lenders', my initial reaction was to be rather saddened that some of the biggest names in the alternative lending market of which we're a part seem to be abandoning its 'revolutionary' status and pandering to the traditional financial sector.
The article describes a meeting in a San Francisco hotel last spring at which 'the heads of some of the biggest firms in P2P met privately to discuss rebranding the sector'. The thrust of the article is that the sector has evolved so rapidly that the original intention – to connect lenders and borrowers directly, thereby disrupting big banks – has fallen by the wayside (It's important to note that the uk P2P market has not followed suit as yet – but since they too are generating cash from institutional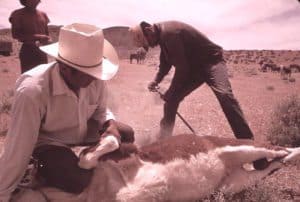 investors I suspect they might!). The upshot seems to be that instead of bypassing the financial establishment, the P2P sector's major players are actually courting the likes of Goldman Sachs, Société Générale, Santander UK and RBS.
This is understandable to some extent. Naturally, as the founder of the UK's first equity and debt crowdfunding aggregator, I believe wholeheartedly in our emerging sector's power as a force for good because it empowers lenders and borrowers alike, making credit and investment cheaper and easier to get. I'm well aware, on the other hand, of the criticisms – that the mainly unregulated internet platforms for P2P encourage people to invest or to borrow without clearly pointing out the risks. My answer to those criticisms is that in the UK at least, regulators are already implementing codes of practice and controls.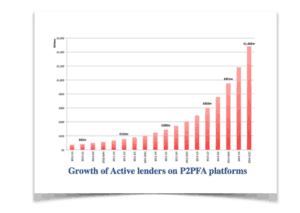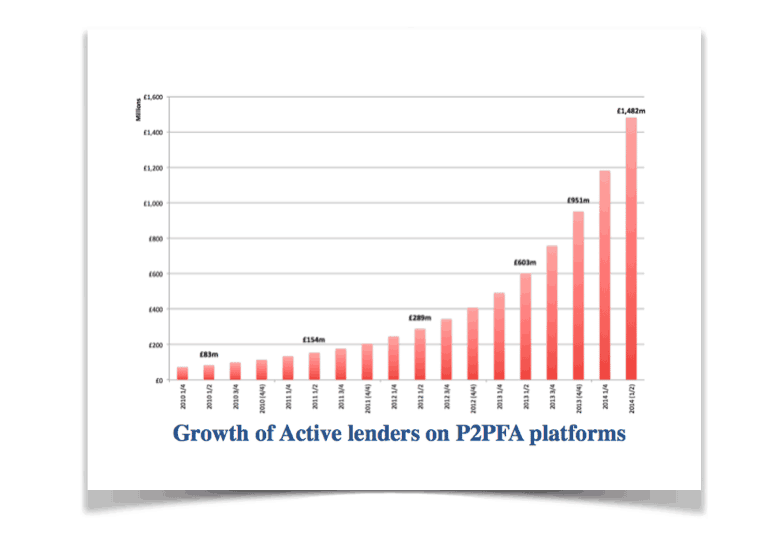 So the regulatory issue is being dealt with already. Personally, I think this development suggests that the P2P sector risks being a victim of its own success. As the FT article says, the UK's Peer-to-Peer Finance Association expects the sectors to 'double in size every six months and forecasts lending to exceed £2.5bn this year alone'.
That may sound impressive but it's still a tiny fraction of an overall SME lending market in the UK worth around £33 billion according to the Bank of England (although this has been dwindling year on year over the last five years). So why are banks investing in what until recently was anathema to them? The simple answer is that it's much more economically efficient than putting money into their own antiquated and expensive systems.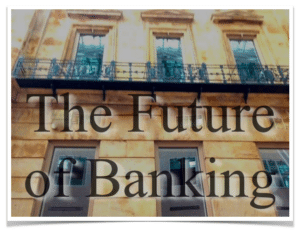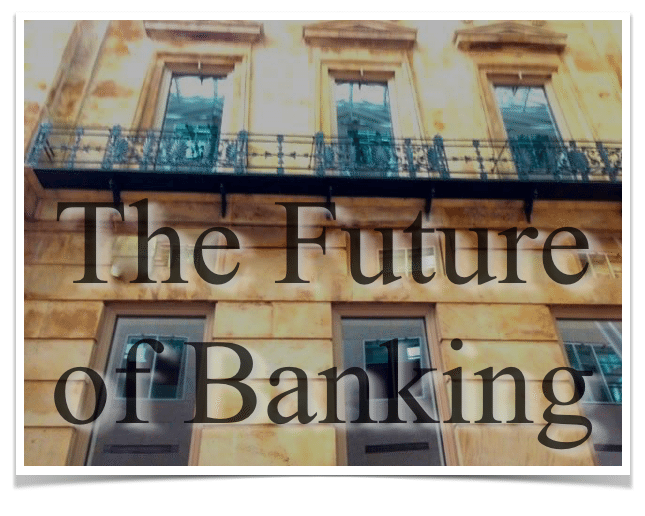 In other words, P2P is so efficient, so straightforward and is delivering returns so high that the financial establishment can no longer afford to ignore it. In just three years the sector has grown from literally zero to £749 million in business loans and £547 million in personal finance… The question is, whether our sector's influence is now changing the traditional financial world or just being subsumed and neutralised by it? Either way, I believe that the writing is on the wall for the old modes of investment – and it looks very much like the banks are tacitly admitting it!
That said, it's very important to reiterate that the institutional investors have far deeper pockets than you and I – so they, unlike you and I, can afford the loss that could arise from a borrower's default. It's crucial to bear in mind that unlike in a bank, where the FCA scheme will compensate you for losses up to £85k, your money is at risk in P2P lending and you should invest no more than you can afford to lose!
---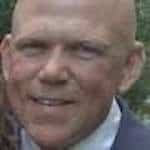 Sacha Bright is the founder and CEO of Business Agent, a company that has combined crowdfunding and businesses for sale. Business Agent is the first UK authorized debt and equity crowdfunding aggregator.

Sponsored Links by DQ Promote