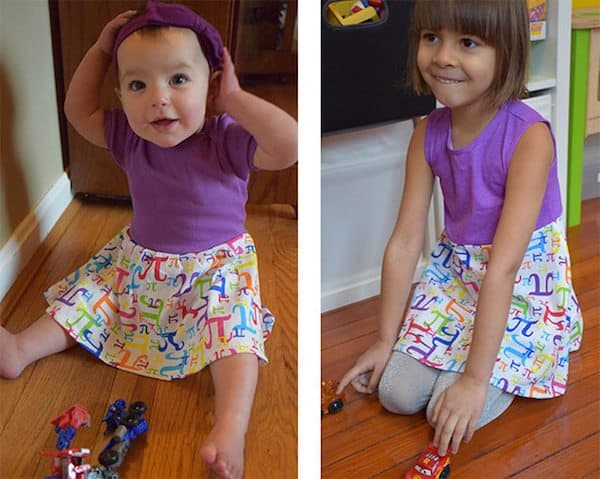 Earlier this month, Washington D.C. moms, Rebecca Melsky and Eva St. Clair launched a crowdfunding campaign on Kickstarter to raise $35,000 for their new kids fashion company, Princess Awesome.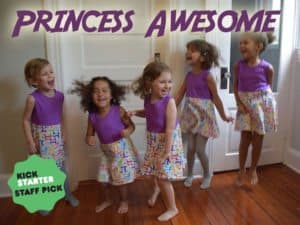 The name may at first give a mind image of "typical" stereotype girly girl ensembles that will leave some people cringing (there's pictures in my family album that show proof that these outfits exists), but this isn't the case for this clothing company.
Sharing details about the project, the moms wrote, "If you know a little girl, or you were once a little girl, then you know. Lots of little girls love dresses and rainbows and flowers and pink. And lots of those same little girls love cars and robots and pirates and dinosaurs.
"But if you've ever tried to buy those little girls clothes that are pink and have dinosaurs, or are sparkly and have pirates, or even just a dress with a robot on it, then you know it's pretty much impossible. Princess Awesome wants to change that.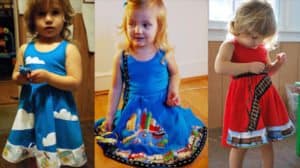 "We believe that if a girl likes purple and also likes trucks, she should be able to wear a purple truck dress. And if a girl likes princesses and also aliens, then an alien princess skirt is for her. We also believe that if a girl would prefer to skip the 'princess' and stick with the 'awesome,' she deserves some dress options that feature a range of colors and topics."
In explanation of their company's name, the ladies added, "We are Princess Awesome because butterflies are awesome and so are airplanes. Because monsters are awesome and so are twirly skirts. Because girls are awesome and girls decide what it means to be girly."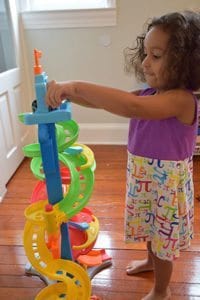 Since its debut last Monday (February 3rd), the project has surpassed its initial goal and has raised nearly $80,000 from close to 1,400 backers. HuffingtonPost reported that Melsky is a teacher and mother of two while St. Clair is a mother of who and has a background in website management. The ladies both have a passion about the fashion concept and are extremely determined. Their website is currently closed due to their stock of handmade dresses being sold out. They are hoping to reopen the site this summer.
The company's campaign is set to close on March 5th.
_______________________________________
Have a crowdfunding offering you'd like to share? Submit an offering for consideration using our Submit a Tip form and we may share it on our site!