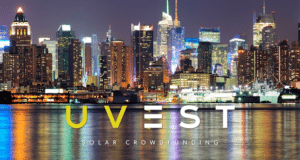 Uvest Solar, a "mission driven" solar energy crowdfunding startups, is taking pace in Google for Entrepreneurs program Startup Next.  Later this month Richmond, VA based founder Blue Crump will share his concept alongside 14 other young companies at the AT&T Palo Alto Foundry.
The one day "pre-accelerator" program is a private event where startups pitch to top investors and accelerator programs.
Startup NEXT powered by Google just chose UVest Solar as 1 of 15 startup teams to be flown to Silicon Valley to… http://t.co/dh8jjBA0oo

— UVest Solar (@uvestsolar) January 27, 2015
Crump hopes to find some support for his concept of marrying investment returns to solar energy projects in communities across the country.  His solar crowdfunding platform will initially target solar installation projects at schools and non-profits .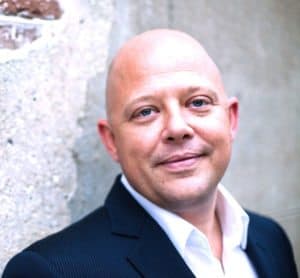 "The goal for all of these teams is to spark interest and secure an investment," Crump said. "Pitching, to me, feels like one of those opportunities when you get a chance, maybe the only chance, to connect with investors who go on to write you a very large check."

"Essentially we act as a clean energy bank," said Crump, who owns a Scott's Addition energy management and installation company called Lumen. "It's like Kickstarter but it's not donation-based."
Crump conceptualized the platform while installing and managing solar energy projects.
According to a report, Uvest would initially own the panels and sell the electricity to the school or organization at a discounted rate. Combining available tax credits and income would create a revenue stream to pay back investors. Uvest says it will donate panels once the investors have recouped their principle.  Initially only accredited investors would be able to participate due to current federal regulations.
"Our goal is to create a financial vehicle to help schools and nonprofits," Crump said. "Schools represent some of the greatest users of energy and have the least economic ability to focus on environmental and efficiency programs."
Uvest has not launched any campaigns to date  but expects to be "active" this spring.
"There is something pretty compelling about dropping your child off at school and knowing your investment is up on the roof netting you 4 to 6 percent returns," Crump said. "I see it as an opportunity to help micro-investors save money. People can invest online and invest in renewable energy."
Socially driven investments have seen recent growth driven by crowdfunding.  Today there are only a few renewable energy platforms with Mosaic leading the space in the US.

"I've seen a lot of growth in impact investing," he said. "Crowdfunding is still a very new idea. There's still a lot of interest in how that's going to impact local startups."

Sponsored Links by DQ Promote