The inventors of The BBQ Dragon, a grilling accessory that got its start with a successfully funded $100,000 Kickstarter campaign, will now have a chance to compete on national TV for much bigger stakes, on Science Channel's new show, All-American Makers. In the nationally televised show, business owners and entrepreneurs pitch their ideas to investors with a focus specifically on inventors and products, part of the so-called "maker movement."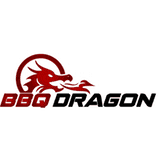 The BBQ Dragon stars on the sixth and final episode of the season, this February 25, at 10 PM ET / 9 PM CT, titled: "Up in Flames." Brothers Bruce and George Prior were first contacted by producers for the show last year, after their BBQ Dragon Kickstarter campaign received more than $100,000 of backer funding in less than 30 days.
George stated, "I almost hung up on the producer when he first called. We got a lot of basically sales calls after the Kickstarter campaign, and being flown to New York City to be on a national TV show sounded a little too good to be true."
On their episode of All-American Makers, the BBQ Dragon is competing against three other amazing inventions: an advanced robot, a highway speed bicycle, and some unbreakable shoelaces, all attempting to get a big investment from investor, Marc Portney. Portney, a serial entrepreneur and product developer, is ready to drop big money, as well as his business experience, on the right product – if he can be convinced. He is assisted in his decision-making by two experienced Makers, Brook Drumm, the inventor of the Printrbot 3D printer, and Brian Roe, who has 25 years of mechanical design experience and is currently working on the 10,000 Year Clock, funded by Jeff Bezos.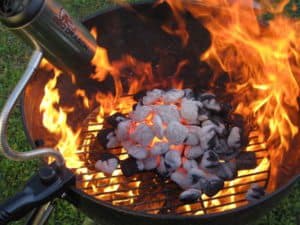 The BBQ Dragon stands out in the huge field of Kickstarter projects as one of the few that has actually transitioned from being just a project to becoming a top-selling product. It won "Best New Grilling Accessory," at the 2013 National Hardware show, and is now being sold through retailers around the world.
The product's main claim is that it gets charcoal ready for grilling in less than 10 minutes, hands-free. It is basically a battery-powered, adjustable speed fan that clips to a charcoal grill, but the Priors are quick to point out that it has uses beyond just starting charcoal.
Bruce noted, "We call it a fire supercharger, because it gives you so much control over your fire. That's the thing that was a surprise, that it's just so useful for grilling and fires in general. I think that because this tool was never available before, people didn't know how much they needed it. Once you have it, you can't live without it."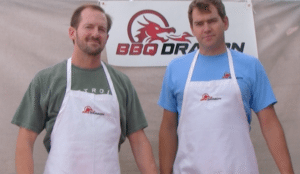 All-American Makers has been well received thus far, and the Priors hope that the final episode is the best yet.
Bruce added, "Our attitude from the beginning was that, win or lose, the publicity wouldn't be bad for the BBQ Dragon. We tried to just have fun and do a good job, and not worry about how it turns out. Like life."
Have a crowdfunding offering you'd like to share? Submit an offering for consideration using our Submit a Tip form and we may share it on our site!

Sponsored Links by DQ Promote