Venovate and Capital Hedge have announced an agreement that seeks to provide "better, faster and broader access to quality alternative investments.
Capital Hedge's FINTRX Investor Platform is a family office "intelligence tool and asset-raising CRM solution" for the alternative investment industry. Venovate Marketplace a new age investment platform for finding, researching, and investing in private placements.  The combination of the two platforms will facilitate access to deals, such as crowdfunded investment opportunities, for mid-sized institutions and family offices.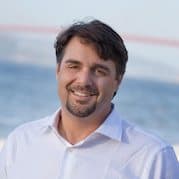 "Many mid-sized institutions and family offices have difficulty sourcing quality investments and getting properly introduced to the issuers as a qualified investor," said Michael Raneri, CEO of Venovate. "Alternative investing has always been a relationship-based business, and the limitations of personal networks have created a fragmented, inefficient marketplace. Our partnership with Capital Hedge is part of our effort to open up the process, create transparency, and make alternatives available to a much bigger pool of qualified investors. We combine smart technology with the support of professionals, delivering a high-tech, high-touch solution."
Venovate is a FINRA registered broker / dealer.  The platform recently was the a vehicle for the unique opportunity to invest in Bitreserve – a high profile bitcoin platform.
"We view this as the dawning of a new era for the family office community. Technology is bridging the divide between mid-market institutional investors and quality deal flow, at no cost or commitment," said Russ D'Argento, President and Founder of Capital Hedge and the FINTRX platform. "We're excited to help the family offices we cover get better access to the alternative markets. Working together with Venovate allows us to do just that, as we continue to solidify the FINTRX platform as the gold standard for family office intelligence within the alternative investing space."
Venovate was announced in early 2014.  The platform founded by Raneri saw the opportunity in the recently enacted Title II of the JOBS Act. 

Sponsored Links by DQ Promote